GENESIS 1-3: DAY 2, JOURNEY THROUGH THE BIBLE IN A YEAR
January 2, 2023
DAY 2 JOURNEY THROUGH THE BIBLE IN A YEAR
GENESIS 1-3
Click here for the reading
Focus Verses for Today: Genesis 1:1, Genesis 2:18
We begin our journey today through the book of Genesis. In today's reading of Genesis, the first book of the Bible, a history book, we look at creation until the fall of man.
Before reading Genesis 1-3, pray for understanding of today's reading. Read Genesis 1-3. Let's journey!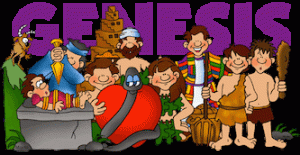 Genesis 1-3: Throughout six days, God creates. On the sixth day, God creates man – humankind – and our spiritual relationship with Him begins. God made man in God's image. Chapter 3 of Genesis tells us of man's separation from God through sin. As you study chapter 3 you will see that God does not abandon the sinner; however, He does not allow sin to go unpunished. These first three chapters of Genesis are important in your personal journey to understand God's relationship with you. (Genesis 1:1-3:24)
Today's focus verses:
In the beginning God created the heavens and the earth.  (Genesis 1:1 NIV)
The Lord God said, "It is not good for the man to be alone. I will make a helper suitable for him."  (Genesis 2:18, NIV)
Take a good hard look at the complexity of the human body and how it functions. Considered together all organs and systems within our bodies, working together to sustain life. Ask yourself this question: Is it more reasonable to believe that all creation was formed by a supernatural being (God) or by the collision of planets resulting in the formation of mankind and all that is needed to sustain mankind's life? It just so happened that the collision of space particles formed everything with such precision that all food necessary to maintain life appeared before mankind and that mankind knew what was edible and what was not. God appears to be the more reasonable rational. Why is understanding creation so important?
The journey to understanding God is so important for nourishing our spiritual life. It begins right here, at creation! Our second focus verse for today is just a small, but significant, example of God's love for man. What other examples of God's love have you seen?
Godspeace!
For more information regarding how your financial support can help, please click here.