PSALMS 1-2: DAY 4 JOURNEY THROUGH THE BIBLE IN A YEAR
January 4, 2023
DAY 4 JOURNEY THROUGH THE BIBLE IN A YEAR
PSALMS 1-2
Click here for today's reading
Focus Verses for Today: Psalms 1:1-3
Today, we begin our journey through the book of Psalms. Psalms was written by many authors, the most prolific being King David credited with writing 77 chapters of the 150 chapters that comprise the book, over 1,000 years.
Take a moment and pray, seeking understanding for today's reading. Read Psalms 1-2. Let's journey!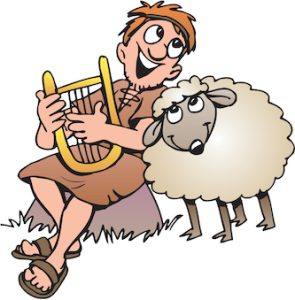 Psalms 1-2: Psalms is a book of 150 Hebrew lyric poems. Hebrew lyric poetry does not rhyme, it is not intended to, its rhyme pattern comes from its arrangement of thought patterns which express the emotion of the writer. Hebrew lyric poetry is an expression of the deep emotion the writer is experiencing. Chapter one of our reading for today is an "Ethical Psalm." These Psalms are some of the most intense, most important, moments in the history of our world, being shared with you through the Psalms by an individual who is a participant – not an after-the-fact historian. These men were close to and cherished their relationship with God. They are baring more than emotion. They are baring their souls. From Moses to David the Psalms are like a look into their personal diary (journal). This is a real deal look at the writers! The People who played an intimate role in shaping our world! (Psalms 1:1-2-12)
Blessed is the one
    who does not walk in step with the wicked
or stand in the way that sinners take
    or sit in the company of mockers,
2 but whose delight is in the law of the Lord,
    and who meditates on his law day and night.
3 That person is like a tree planted by streams of water,
    which yields its fruit in season
and whose leaf does not wither—
    whatever they do prospers.
(Psalms 1:1-3, NIV)
Today's focus verses instruct us to study, meditate, and apply the words of the Bible to the life we live. The reading also cautions us to shun the ways of the wicked. Compare the temporal rewards of wickedness to the eternal rewards of living a Godly life. Where is your focus?
Godspeace!
For more information regarding how your financial support can help, please click here.