International Death Penalty News 2023 Issue 01: Indonesia, Iran, United States of America
International Death Penalty News 2023 Issue 01
Indonesia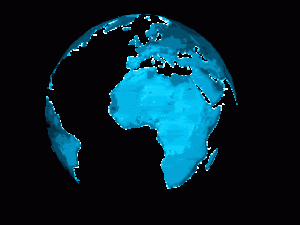 The death sentence for Herry Wirawan has been upheld by the Indonesian Supreme Court. Before his arrest, Wirawan worked as a religious teacher at an Islamic boarding in Bandung. He was arrested and convicted of raping over a dozen students while he was a teacher. In April 2022, Wirawan was sentenced to death. His death sentence has now been upheld.
Iran
Mehdi Bahman has allegedly been convicted of espionage after speaking on Israeli television advocating for the normalization of relations with Israel. He was arrested in October of 2022, after giving the interview in April. Mehdi, an author, also denounced the Iranian regime and the imposition of Islamic law.
Two teenagers have been sentenced to death for their involvement in protests in Iran. Protests began after the death of Mahsa Amini, who died in custody after being arrested by the morality police. At least two protesters have already been executed. Thousands more are currently in prison awaiting trial.
Two French nationals and a Belgian national have been accused of espionage and working against Iran's national security. The three have been accused of fomenting unrest through the ongoing protests in the nation. If convicted, they could be sentenced to death.
On Monday, December 26, 2022, 22-year-old Yousef Mirzavand was executed in Dezful Prison. He was convicted of murder and sentenced to qisas, that is, retribution in kind. Allegedly, Yousef was only 16 years of age at the time of the murder, meaning he was a juvenile and should have been ineligible for the death penalty according to international law. He and his family have insisted upon his innocence.
United States of America
On Tuesday, January 3, 2023, Scott McLaughlin was executed in Missouri. Scott McLaughlin was also known as Amber and identified as transgendered. Forty-nine-year-old Scott was convicted of raping and murdering his estranged girlfriend, 45-year-old Beverly Guenther, on November 20, 2003, in Earth City, Missouri. 
On Thursday, December 28, 2022, Eric Lane died while on death row in North Carolina. The 51-year-old died of natural causes. North Carolin has not carried out an execution since 2006. In that time, 20 death row inmates have died from natural causes while on death row, with Eric being the latest. Additionally, since 2006, 19 inmates have been sentenced to death in the state. Another 38 have had their death sentences commuted to life in prison or been exonerated. Eric was convicted and sentenced to death for the kidnapping, rape, and murder of five-year-old Precious Whitfield. Precious was kidnapped on May 17, 2002, while riding her bike. Her body was found a few days later. Eric was convicted and sentenced to death in 2005.
For more information regarding how your financial support can help, please click here.