International Death Penalty News 2023 Issue 03: Indonesia, Iran, Japan, Pakistan, United States of America
International Death Penalty News 2023
Issue 03
Indonesia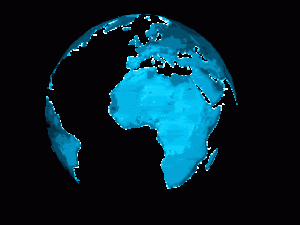 Fifty-two-year-old Australian national Jeffrey Welton will not be sentenced to death.  Instead, he will spend eight months in a rehabilitation facility.  Jeffrey, a surfing and diving instructor, was arrested for bringing heroin into Bali.  During his trial, Jeffrey argued that he was addicted to the drug and was not intending to sell it.
Iran
In 2019, British-Iranian dual national Alireza Akbari was arrested. The ex-deputy Iranian defense minister was later convicted of spying for the United Kingdom. Akbari has denied these accusations. He alleges that his confession was coerced after 3,500 hours of physical and psychological torture. The date of his execution was not reported. Several other British-Iranians remain imprisoned, also on espionage charges.
On Tuesday, January 10, 2023, Mehdi Karmi was executed in Arak Prison. His crime was not reported. On the same day, another prisoner, Shahram Mortazavi was executed in Gorgan Prison. Shahram was convicted of murder.
On Wednesday, January 11, 2023, five prisoners were executed in Arak prison. Two of the inmates were identified as 40-year-old Azad Dadvand and 42-year-old Kivan Amini Tavakkol. All five men were convicted on drug-related charges.
Thirty-five-year-old Javad Rouhi has been sentenced to death for allegedly burning a Koran during an anti-regime protest. Javad, who is also believed to have a mental illness, was allegedly tortured into confessing. He has been convicted of waging war against God, corruption on Earth, and apostasy.
Japan
On Saturday, January 14, 2023, Miyuki Ueta, a female death row inmate, died. She was 49 years of age. Ueta was a former bar employee who was sentenced to death for murdering two men in Tottori Prefecture in 2009. She died after falling unconscious while eating in the prison. She was pronounced dead after being taken to the hospital. An investigation revealed she died of suffocation.
Pakistan
On July 31, 2018, Ali was sentenced to life in prison for the "honor" killing of his wife. Upon retrial, he was sentenced to death. Ali is convicted of murdering his wife, Sehar Mughal on March 18, 2017, seven days after she had delivered a child. Ali carried out the murder after witnessing his wife talking to a stranger.
United States of America
Gentner Drummond, the new Oklahoma Attorney General, has requested that seven of the state's scheduled executions be delayed and rescheduled.  The request is for Richard Glossip, Jermaine Cannon, Anthony Sanchez, Phillip Hancock, James Ryder, Michael Smith, and Wade Lay.  Drummond asked that the executions be delayed to allow for 60 days between executions.  In the last five months, Oklahoma has carried out four executions, with 21 others pending.  Drummond cited the understaffing of the Oklahoma Department of Corrections as the reason more time is needed between executions.  Before each execution, extensive and time-intensive training is carried out.
On Monday, January 16, 2023, James Dellinger died while on death row in Tennessee.  He was 71 years of age and apparently died of natural causes, although an official review is underway.  James, along with Gary Sutton, is convicted of murdering 24-year-old Tommy Griffin and Connie Branam.  Both men were sentenced to death and Sutton remains on death row.
On July 13, 1985, 16-year-old Bridget Drobney was driving along to a family wedding.  While driving a vehicle with an oscillating red light pulled her over.  Inside were three men who kidnapped, raped, and murdered Bridget in a cornfield.  Robert Turner was one of those three men.  He was convicted of Bridget's murder and sentenced to death.  However, in 2003, then-Governor George Ryan commuted the death sentence of all death row inmates in the state.  Since then, capital punishment has been abolished in Illinois.  Now, Turner is petitioning the Illinois Prisoner Review Board to release him from prison.  Bridget's family is opposed to his release.  Supports of Turner claim he has become a changed man while in prison, however, Bridget's family says he has never shown any remorse for his crime.
On December 12, 1997, Cleamon "Big Evil" Johnson was sentenced to death in Los Angeles, California.  He was convicted of murdering Donald Ray Loggins and Payton Beroit on August 5, 1991, at a car wash in south-central Los Angeles.  Johnson was alleged the leader of a violent criminal street gang who ordered new gang members to kill Donald and Payton as a way to "earn their stripes."  In 2011, Johnson's death sentence was overturned due to a juror not being dismissed for prejudging the case using evidence not presented in court.  New charges were filed in 2014.  It was also later discovered that the lead investigator on the case was documented using racial slurs, which was covered up for four years.  Now, due to the passage of the Racial Justice Act, all special circumstances used to prohibit Johnson from being paroled have been stricken, meaning Johnson could eventually be released on parole.
On July 2, 2009, William Kopsho was sentenced to death in Florida.  He was convicted of murdering his 21-year-old estranged wife, Lynne in October 2000.  At the time, Kopsho was 46 years of age.  His death sentence was overturned due to an issue during jury selection.  A second jury also sentenced Kopsho to death.  However, neither jury verdict was unanimous.  In 2016, the Florida Supreme Court ruled, retroactively, that jury verdicts in death penalty cases must be unanimous to sentence a person to death.  Now, a deal has been reached between Florida and Kopsho.  Instead of facing a third trial, Kopsho will be sentenced to life in prison without the possibility of parole.  The deal has been approved by a judge.  Prosecutors agreed to the deal because of the age of the case.
In 1985, Kevin Cooper was convicted of murdering Doug and Peggy Ryen, their 10-year-old daughter Jessica, and an unrelated 11-year-old boy, Christopher Hughes.  Eight-year-old Joshua Ryen survived the attack that killed his family.  Cooper has denied he carried out the murders, claiming he was framed.  As his case gained attention in recent years, including the defense of Kim Kardashian, California Governor Gavin Newsom appointed a special counsel to look into the case.  The report found DNA evidence of Cooper inside the home where the murders were committed and in the vehicle that was stolen from their home.  No DNA evidence was found which would point to another culprit.  The report was limited in scope and did not look into claims of prosecutorial and/or law enforcement misconduct or whether Cooper received a fair trial.  Cooper has also alleged that the jury was "improperly influenced by Cooper's race."
Federal prosecutors have announced they will not be seeking a death sentence for the man accused of killing 23 people in an El Paso, Texas Walmart.  Patrick Crusius is accused of opening fire inside a Walmart in El Paso, Texas in 2019.  Dozens were injured and 23 people were killed.  Federal prosecutors did not explain why they are not seeking the death penalty for Crusius.  However, Crusius also faces state charges.  If convicted, Texas could still choose to seek the death penalty.
On Friday, January 13, 2023, the Alabama Supreme Court announced two key changes to death penalty procedures in the state.  First, the one-day time frame to carry out an execution has been eliminated.  Instead, the governor will set a window of time the state has to carry out the execution.  This change will allow more time for last-minute appeals to be completed and for the execution team to establish IV lines for the execution.  Second, the automatic review for trial errors in death penalty cases has also been eliminated.  This elimination does not prevent judges from carrying out a review, but only eliminated the requirement that they do so.  
On Friday, January 20, 2023, Arizona Governor Katie Hobbs effectively paused all executions in the state with the formation of the Death Penalty Independent Review Commissioner.  The commissioner is responsible for reviewing and providing transparency regarding the procurement of lethal injection drugs and chemicals, staffing, and execution protocols. Once the review is completed, a report will be issued.
For more information regarding how your financial support can help, please click here.