PSALMS 9-11: DAY 25 JOURNEY THROUGH THE BIBLE IN A YEAR
January 25, 2023
PSALMS 9-11
DAY 25 JOURNEY THROUGH THE BIBLE IN A YEAR
Click here for the reading
Focus Verses for Today: Psalms 9:7-10
Our journey today continues through the book of Psalms. Our psalms today tell the story of praise, trust, and lament. A reflection of life!
Take a moment and pray, seeking understanding for today's reading. Read Psalms 149-150. Let's journey!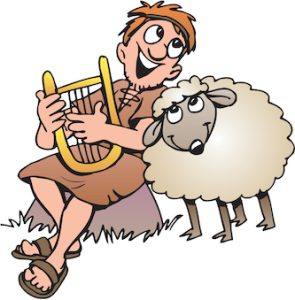 Psalms 9-11: The central theme of chapter 9 is to praise the Lord for His never-ending protection for those who love Him! Chapter 10, known as the "Lament Psalm," is King David crying out to God; asking God, to deal with the people who are not following God's will and those who are persecuting the king, David, himself. Please note that David never accuses God of abandoning him; he wants God to put his persecutors in their proper place. In chapter 11, King David proclaims he takes refuge in the Lord. (Psalms 9:1-11:7)
Our focus verses for today:
The Lord reigns forever;
he has established his throne for judgment.
8He rules the world in righteousness
and judges the peoples with equity.
9The Lord is a refuge for the oppressed,
a stronghold in times of trouble.
10Those who know your name trust in you,
for you, Lord, have never forsaken those who seek you.
(Psalms 9:7-10)

A great many people mistake God's protection as the same as hardship avoidance. This is just not what the Bible teaches! God does not remove the challenges of daily living from the people who follow Him. In both the Old and New Testaments, we see that God helps them pass through those challenges. King David often faced problems, yet he never asked the Lord for a specific result to the difficulty he was encountering. King David sought refuge in the Lord's guidance and not the conventions of man. David expected to be actively involved in resolving whatever problem he faced. He never expected God to say poof! and the circumstance would vanish. King David understood what living a life with God meant.
If you believe being a Christian means your daily problems will vanish – poof! You are mistaken. If you believe God will do the work for you, most likely you are mistaken; God will help you through. (NOT AROUND) Jesus did the heavy lifting at Calvary. Is your life being lived with God? The Christian's journey is not an easy one, nor a short one – it is an eternal one.
Godspeace!
For more information regarding how your financial support can help, please click here.