International Death Penalty 2023, Issue 04: Bangladesh, India, Iran, Morocco, Pakistan, United States of America
International Death Penalty 2023
Issue 04
Bangladesh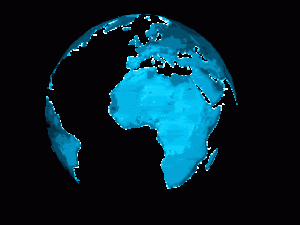 Six fugitives, Md Mokhlesur Rahman Mukuk, Saidur Rahman Ratan, Shamsul Haque Fakir, Nurul Haque Fakir, Sultan Mahmud Fakir, and Nakib Hossain Adil Sarker have been sentenced to death by a tribunal.  They were convicted of committing crimes against humanity in Mymensingh's Trishal during the Liberation War in 1971.  In addition to their death sentences, they also received various jail terms on other counts.
India
On Wednesday, July 25, 2023, a court sentenced 30-year-old D Siddaiah to death for raping and killing a seven-year-old female relative in July 2021. The child went missing on July 8, 2021. Her body was later found wrapped in a plastic bag in a drainage canal on the outskirts of a village in Giddalur Mandel. During their investigation, police identified Siddaiah as a suspect because he lived nearby and disappeared on the same day as the child. Dogs then traced a scent from the girl's body to his home, where physical and forensic evidence was discovered.
Iran
On Monday, January 9, 2023, Mirajan Mohammadi was executed in Roudan Prison in Hormozgan. Mirajan, who was around the age of 26, was an Afghan national. He was convicted on drug-related charges. His family was not informed of his pending execution, preventing him from having a final visit and his execution was carried out in secret. State officials and the media have not yet reported the execution.
On Saturday, January 14, 2023, 28-year-old Akbar Shehbakhsh, a Baluch man, was executed in Zahedan Central Prison. He was convicted of drug-related offenses after being charged in 2019. His family was allegedly not informed of his pending execution, meaning they had no last visit. State officials and the media have not yet reported the execution.
On Wednesday, January 18, 2023, 30-year-old Ghodrat Zeibrom was executed in Ilam Central Prison. Ghodrat was convicted of murder and sentenced to qisas, that is, retribution in kind. He was arrested three years ago. His execution has not yet been announced by state officials and the media.
On Wednesday, January 18, 2023, Omid Karimi was executed in Isfahan Central Prison. He was convicted of murder and sentenced to qisas, that is, retribution in kind. State officials and the media have not yet reported his execution.
On Thursday, January 19, 2023, Kamel Doudkanlu and Seyed Farhad Hosseini were executed in Salman Prison. Kamel, a father of three, was convicted on drug-related charges about seven years ago. Seyed was convicted of murder.
On Sunday, January 22, 2023, Ali Jalilvand and Akbar Ahmadi were executed in Hamedan Prison. Both men were married and convicted on drug-related charges. Their executions have not yet been reported by state officials or the media.
On Sunday, January 22, 2023, 30-year-old Sabinia Esmailzadeh was executed in Karaj Penitentiary. Before his arrest, Sabinia was an architecture student. He was convicted and drug-related charges. State officials and the media have not yet reported his execution.
On Monday, January 23, 2023, four inmates were executed in the Central Prison of Karaj. One inmate was not named, however, the other three were identified as Saman Nabi- Garusi, Abolfazl Baraghani-Nejad, and Sabina Esmailzadeh. All four were convicted on drug-related charges.
Morocco
King Mohammed VI granted a royal pardon to 991 inmates as part of the Independence Manifesto Day celebration. The announcement was made by the Justice Ministry. Included among the pardons was one death row inmate, who had his sentence reduced to life in prison. Most had their sentences reduced with nine inmates having their life sentences reduced, while 10 inmates had their remaining prison sentences eliminated, and 86 who are not currently incarcerated were pardoned from ever serving the sentences. Twelve were pardoned from serving their prison terms and paying their fines, while 17 will not spend any time in prison but will need to pay their fines.
Pakistan
The Pakistan National Assembly has voted unanimously to pass a bill that expands punishment for those convicted under the already controversial blasphemy law. The new bill extends the punishment for those convicted of insulting religious figures connected to the prophet Muhammad. The blasphemy law is controversial because it is often used to settle personal disputes and targets religious minorities. Those convicted of blasphemy can be sentenced to death. The new bill makes those charged with blasphemy ineligible for bail. Human rights groups oppose all forms of the blasphemy law, including the recently passed bill.
United States of America
In September 2022, Scott Forrest Collins was removed from California's death row when his death sentence was vacated at the request of Los Angeles District Attorney George Gascon.  Around January 15, 2023, Collins died in prison.  His cause of death has not yet been determined.  Collins was convicted and sentenced to death for the January 23, 1992, murder of 41-year-old Fred Rose, a father of three.  
Since the completion of an independent report on the death penalty process in Tennessee, two people have been fired.  The report uncovered that lethal injection drugs were not being properly tested before executions for contaminants.  Executions were put on hold in the state while the report was completed and changes must be implemented before the state will resume executions.  Due to the findings in the report, head lawyer Debra Inglis and Inspector General Kelly Young were both released from their positions.
Days after the Justice Department announced it would not seek the federal death penalty for the man accused of killing 23 people at a Walmart in El Paso, Texas, attorneys for Patrick Crusius announced he would plead guilty to federal hate crime charges.  The US Attorney's Office has not yet responded to the announcement.  His trial was scheduled to begin in January 2024.  Crusius also faces state charges and could still be sentenced to death.  However, his attorneys maintain that he has a mental illness which precludes Texas from seeking the death penalty.
Lucas County Judge Stacy Cook has overturned the death sentence of Ohio inmate Gregory Esparza.  Esparza was convicted in 1984 of the murder of 38-year-old Melanie Gerschutz, a convenience store clerk in East Toledo.  Melanie was killed during a store robbery in 1983.  In 1991, it was discovered that a large number of police reports, interviews, and other documents were never given to the defense, as per state law.  Due to this failure to disclose the evidence, some of which indicated Esparza did not act alone, Judge Cook has overturned Esparza's death sentence, instead giving him a sentence of 30 years to life, with credit for time served.  This means Esparza could be released on parole shortly.  Esparza has insisted that he did not commit the crime for he was convicted. 
Lawmakers in South Carolina are attempting to restart executions in the state by considering a bill that would protect the identity of companies that supply execution drugs.  Many states have similar laws, often referred to as "shield laws."  The bill has been sent to the full Senate Corrections Committee, which needs to approve it before sending it to the full Senate.  South Carolina already has a law that protects the identities of those that participate in the execution process.  This new bill would essentially expand that bill to include companies and pharmacists involved in supplying the drugs.  Attempts in recent years to obtain execution drugs in the state have failed, with some companies directly saying they would not sell to a state that does not have a shield law.  There are currently 35 men on death row in South Carolina.
Former Florida death row inmate Robert Earl Peterson has been resentenced to life in prison.  Peterson was convicted and sentenced to death in 2009 for murdering his stepfather, 64-year-old retired Jacksonville Sheriff's Officer Bryan Andrews.  Allegedly, Peterson carried out the murder because he was upset his stepfather had cut him off financially.  The jury was not unanimous in their decision to sentence him to death, leading to a new sentencing trial following a 2016 Supreme Court decision.  The new jury was also unable to reach a unanimous agreement, meaning Peterson was sentenced to life in prison, without the possibility of parole.
For more information regarding how your financial support can help, please click here.