PSALMS 12-14: DAY 32 JOURNEY THROUGH THE BIBLE IN A YEAR
February 1, 2023
PSALMS 12-14
DAY 32 JOURNEY THROUGH THE BIBLE IN A YEAR
Click here for the reading
Focus Verses for Today: Psalm 14:5-6

As we continue our journey today through Psalms, we see King David's faith in the Lord.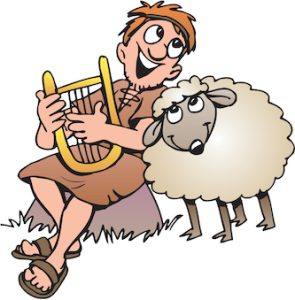 Take a moment before you begin today's journey and read Psalms 12-14, seeking God's perfect understanding of His word in prayer.
Psalms 12-14: Our first two psalms today were written by King David. King David prays to the Lord, expressing his deepest feelings to the Lord, the only person he can trust. When the pressures of the world become too much for King David, he turns to the Lord. Even though David feels the Lord has stopped responding, David remains trusting in the Lord, knowing God has always been good to him. Psalm 14, speaks of evildoers frustrating the ways of the poor and righteous. (Psalms 12:1-14:7)
Our focus verses of the day:
5But there they are, overwhelmed with dread,
for God is present in the company of the righteous.
6You evildoers frustrate the plans of the poor,
but the Lord is their refuge.
(Psalms 14:5-6, NIV)
God is the refuge for the righteous and the poor, but that does not mean God stops all evildoers. It can be difficult to see God's protection when evil is crouching all around us. Evil attacking at every intersection of our lives. But He is always there! Who is the first person you turn to when you are troubled? What does this say about your relationship with God? What does it say about God's relationship with the person who is oppressing you?
Godspeace!
For more information regarding how your financial support can help, please click here.