International Death Penalty News 2023, Issue 05: Bangladesh, Indonesia, Iran, Nigeria, South Korea, United States of America
International Death Penalty News 2023
Issue 05
Bangladesh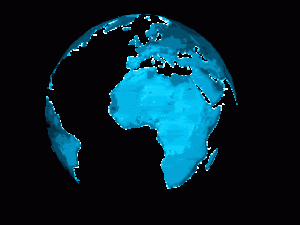 On Thursday, January 26, 2023, 30-year-old death row inmate Nazrul Islam committed suicide inside the psychiatric ward. Security guards discovered him and rushed him to the hospital where he was later pronounced dead. Islam was convicted and sentenced to death for murdering his wife and child. An investigation into his death will occur.
Indonesia
Nineteen-year-old Manuela Vitoria De Araujo Farias, a Brazilian national, could be sentenced to death. Farias was arrested upon her arrival at an international airport on January 1, 2023. She was caught attempting to smuggle cocaine into the island nation, which has strict and severe anti-drug laws. The maximum sentence prosecutors could seek against her is the death penalty.
Iran
On Thursday, January 19, 2023, Kamel Doudkanlu and Seyed Farhad Hosseini were executed in Salman Prison. Doudkanlu, a father of three, was convicted of carrying heroin seven years ago. Hosseini was convicted of murder about two years ago. State officials and the media have not yet reported either execution.
On Tuesday, January 24, 2023, three inmates were executed in Arak Prison. Two of the prisoners were identified as Omid Azni and Behnam. The third inmate was not identified. All were convicted and sentenced to death on drug-related charges. Their executions have not yet been reported by the media or state officials.
On Wednesday, January 25, 2023, Hamed Heydari was executed in Khalkhal Prison. Heydari was a soldier who was convicted of murder and sentenced to qisas, that is, retribution in kind. His execution has not yet been reported by state officials and the media.
On Wednesday, January 25, 2023, Reza Aghaleh was executed in Qazvin Central Prison. The father of three was 56 years of age and convicted of murder. He was sentenced to qisas, which means retribution in kind. State officials and the media have not yet reported his execution.
On Thursday, January 26, 2023, Reza Shokri, Omid Shokri, Majid Shah Mohammadiand Borjali Karami were executed in Karaj Penitentiary. All were convicted on drug-related charges. Reza and Omid were brothers. State officials and the media have not yet reported any of their executions.
On Thursday, January 26, 2023, Baghdad's Central Criminal Court sentenced 14 people to death under Iraq's antiterrorism law. The 14 were involved in the 2014 Camp Speicher massacre. In 2014, as the Islamic State terrorist group swept across Iraq, over 1,700 unarmed air force recruits were killed. Dozens have already been sentenced to death in the case, and at least 36 people have already been executed.
Nigeria
President Mohamed Bazoum has announced plans to criminalize homosexuality. He made the announcement during a radio interview. Nigeria is in the process of removing the French laws established during the colonial era and constructing an entirely new penal code. President Bazoum anticipates that there will be an entire section of the new penal code dedicated to defining homosexuality, separating it into different categories with different punishments. Over 90 percent of the nation is Muslim, and many Muslim-majority nations have laws opposing homosexuality. President Bozoum was elected in April 2021.
South Korea
A 28-year-old man has been sentenced to death for murdering a fellow inmate. The unnamed inmate had been serving a life sentence in Gongju prison for killing and robbing a man in 2019. In December of 2021, the inmate strangled and kicked his 42-year-old cellmate to death. Prosecutors successfully argued that the 28-year-old should be sentenced to death as he has shown himself to be likely to future violence, as he was already serving a life sentence when he committed the murder. Two others were also convicted in the prison murder. They were given jail terms.
United States of America
On Wednesday, February 1, 2023, Wesley Ruiz was executed in Texas. He was 43 years of age. Wesley was convicted of murdering Mark Nix on March 23, 2007, in Dallas, Texas. 
On Thursday, January 26, 2023, a federal jury found Sayfullo Saipov guilty of federal crimes. Saipov is convicted of driving a truck into a crowd of people on a popular New York City bike path on October 31, 2017. Eight people died in the attack. Saipov is an Islamic extremist who was inspired to commit his act of violence by the Islamic State terrorist group. The jury will later determine if Saipov will be sentenced to life in prison or receive the death penalty.
On Friday, January 27, 2023, California death row inmate Malcolm Joseph Robbins was "discovered unresponsive in his cell." He was later pronounced dead at 6:33 am local time. Robbins was convicted raping and murdering six-year-old Christopher Finney on June 15, 1980, in Isla Vista, California. He was also later convicted of the murder of nine-year-old Evan Baily and is suspected in several other cases. Robbins has been on death row in California since 1983. His cause of death will be determined by an autopsy.
On Monday, January 23, 2023, Florida death row inmates Franklin Delano Floyd died while on death row. Floyd was convicted and sentenced to death for the murder of Cheryl Ann Commesso in 1989. He was 79 years of age. His cause of death has not yet been determined. Floyd was also convicted of various other crimes and was sentenced to five life sentences in Oklahoma and a 50-year federal sentence for crimes that included the kidnapping of a young boy. Floyd rose to national fame when Netflix premiered a documentary about his life and included interviews with him.