ISAIAH 23-28: DAY 34 JOURNEY THROUGH THE BIBLE IN A YEAR
February 3, 2023
ISAIAH 23-28
DAY 34 JOURNEY THROUGH THE BIBLE IN A YEAR
Click here for the reading
Focus Verses: Isaiah 25:6-8; 26:19
Our journey through Isaiah, a book of prophecy, is a journey through sin. Many of Isaiah's prophecies foretell the destruction of cities and nations due to their sins. Today, we look at the sin of pride, seeing that God abhors pride.
Take a moment to read Isaiah 23-28, asking God in prayer to help you understand what He is saying to us in these chapters of our journey through Isaiah.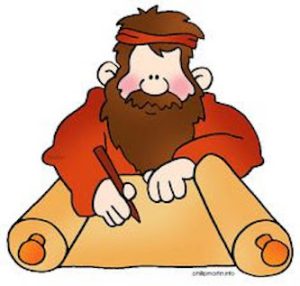 Isaiah 23-28: Today's reading contains several prophecies of the destruction of God's creation, the earth, and its inhabitants, by God – its creator. These chapters repeatedly tell us that God hates pride. They also tell us of God's love for the righteous. The righteous may feel forgotten by God, but their faithfulness will be rewarded. (Isaiah 23:1-28:29)
Our focus verses for today are:
On this mountain the Lord Almighty will prepare
a feast of rich food for all peoples,
a banquet of aged wine—
the best of meats and the finest of wines.
7On this mountain he will destroy
the shroud that enfolds all peoples,
the sheet that covers all nations;
8he will swallow up death forever.
The Sovereign Lord will wipe away the tears
from all faces;
he will remove his people's disgrace
from all the earth.
The Lord has spoken. (Isaiah 25:6-8, NIV)
But your dead will live, Lord;
their bodies will rise—
let those who dwell in the dust
wake up and shout for joy—
your dew is like the dew of the morning;
the earth will give birth to her dead. (Isaiah 26:9, NIV)
Our focus verses for today share what is in store for the righteous. What does it mean to be righteous? James describes believing the Word without living the Word falls short of righteousness in God's eyes. Are you living a prideful life? Isn't it time to exchange it for a righteous life? Ask God to direct your steps. Ask Him sincerely! He will!
Godspeace!
For more information regarding how your financial support can help, please click here.