International Death Penalty News 2023, Issue 06: Guyana, Iran, Singapore, United States of America
International Death Penalty News 2023
Issue 06
Guyana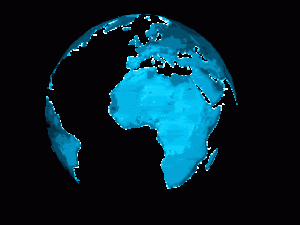 Two men have been sentenced to death after being convicted of high seas piracy attacks.  The attacks resulted in the deaths of seven fishermen in 2018.  The two men sentenced to death have been identified as 45-year-old Nakool Manohar and 48-year-old Premnauth Persaud.  They attacked a group of fishing vessels.  While seven fishermen died, about a dozen others were rescued after being left adrift for days.  The men can appeal their ruling.  No executions have occurred in Guyana since 1997.  There are over a dozen people on death row in the nation.
Iran 
Ayatollah Ali Khamenei, Iran's supreme leader, pardoned tens of thousands of prisoners in honor of the anniversary of the 1979 Islamic revolution. Some of the pardoned prisoners include those arrested during recent anti-government protests. However, the pardon does not apply to any dual nationals, nor would it apply to anyone accused of "corruption on earth," a capital charge. Many of the arrested porters were charged with this offense and at least four have been executed. There were other restrictions as well.
On Monday, January 30, 2023, Rasoul Safarzayi and Abidollah Safarzayi, Habibollah Sarani, and Mr. Behzadi were executed in Kerman Central Prison. All were convicted on drug-related charges. Fifty-year-old Rasoul and 34-year-old Abidollah were brothers and were arrested together over two years ago. State officials and the media have not yet reported any of the executions.
On Monday, January 30, 2023, Esmail Kachalanlu was executed in Maku Prison in West Azerbaijan. He was convicted of murder and sentenced to qisas, that is, retribution in kind. Iranian law does not differentiate between murder, unintentional murder, and self-defense. All killings are considered intentional murder. State officials and the media have not yet announced Esmail's execution.
On Tuesday, January 31, 2023, Hassan Javanroudian was executed in Karaj Penitentiary. He was convicted of drug-related charges after being arrested about two years ago. His execution has not yet been reported by state officials or the media.
On Tuesday, January 31, 2023, Ali Alaverdi and Farhang Zakayi were executed in Shiraz Central Prison. Ali and Farhang were half-brothers who shared the same mother. The brothers were convicted of an honor killing three years ago and sentenced to qisas, that is, retribution in kind. State officials and the media have not reported their executions.
On Wednesday, February 1, 2023, an unnamed man was executed in Rajai Shahr Prison. He was convicted of murdering three people in an orchard in Varamin in 2020. He received three qisas sentences. Iranian law does not consider intent when charging people with murder. All are charged with intentional murder.
Singapore
During 2022, there were 11 executions carried out in the nation. In 2020 and 2021, no executions were carried out. All the executions in 2022 were for drug-related offenses.
United States of America
On Tuesday, February 7, 2023, Leonard Taylor was executed in Missouri.  He was convicted and sentenced to death for murdering 28-year-old Angela Rowe and her three children – 10-year-old Alexus Conley, six-year-old AcQreya Conley, and five-year-old Tyrese Conley.  They were found inside their home in Jennings, Missouri.
On Wednesday, February 8, 2023, John Balentine was executed in Texas.    He was executed for murdering 17-year-old Mark Caylor, Jr., 15-year-old Kai Geyer, and 15-year-old Steven Brady Watson on January 21, 1998, in Amarillo, Texas.  Balentine confessed to the crime after being arrested.
On Saturday, January 21, 2023, Terence Andrus committed suicide while on death row in Texas.  Andrus was convicted of murdering two people in 2008, while high on PCP-laced marijuana.  He was sentenced to death in 2012.  For years, Andrus appealed his death sentence, arguing that the jury never heard of his mental illness that caused hallucinations, parental neglect growing up, or the trauma endured at a juvenile detention center.  Allegedly, Andrus was given psychotropic drugs and placed in a cold solitary confinement cell.  Andrus also appealed his sentence on the grounds of inadequate representation.  Andrus committed suicide after the Supreme Court of the United States refused to review his case.   He was 34 years of age at the time of his death.
On Sunday, February 5, 2023, William Marshall died while on death row in Alabama.  He was 58 years of age.  William experienced physical distress and was transported to a hospital near the prison, where he was later pronounced dead.  While his cause of death has not been announced, it was revealed that he was suffering from several ongoing health issues.  William was convicted and sentenced to death for the 2004 murder of his 15-year-old step-daughter, Alicia Nicole Bentley, whom he had been sexually assaulting.   
Zambia
Six weeks after abolishing capital punishment in the nation, President Hakainde Hichilema commuted the sentences of all 390 death row inmates to life in prison. Among those 390 prisoners were 11 women. There are now no death row inmates in Zambia. The sub-Saharan African nation became the 25th to abolish capital punishment.
For more information regarding how your financial support can help, please click here.