PSALMS 24-26: DAY 60 JOURNEY THROUGH THE BIBLE IN A YEAR
March 1, 2023
PSALMS 24-26
DAY 60 JOURNEY THROUGH THE BIBLE IN A YEAR
Click here for the reading
Focus Verses For Today: Psalm 24:3-6
Today, we continue our journey through the book of Psalms. Our journey today leads us to three psalms written by King David. What a relationship he must have had with the Lord!
Take a few minutes to seek the Lord's guidance for today, and understanding of today's journey through Psalms. Today our journey is taking us through Psalms 24-26, which were written by King David.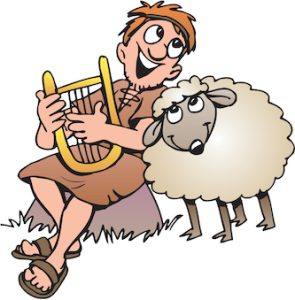 Psalms 24-26: These three Psalms have a simple theme. These three Psalms share the objective of King David's life. King David understood that God created everything. King David understood that there is no power greater than God. King David understood that seeking to know God, truly seeking God, demanded a relationship with God. King David knew that a genuine relationship with God required submission to God and changes in his life. King David, an imperfect man, genuinely knew God. (Psalms 24:1-26:12)
Our focus verses for today come from our first Psalm of study:
3Who may ascend the mountain of the Lord?
    Who may stand in his holy place?
4The one who has clean hands and a pure heart,
    who does not trust in an idol
    or swear by a false god.
5They will receive blessing from the Lord
    and vindication from God their Savior.
6Such is the generation of those who seek him,
    who seek your face, God of Jacob.
(Psalm 24:3-6, NIV)
Those who ascend the mountain of the Lord are those who seek Him. Those who genuinely seek God, change their ways as they draw close to Him, have a relationship with Him, resulting in clean hands and a pure heart in the eyes of God. We must be willing to open ourselves up and let God into our lives. Do you know God? Genuinely know God! Have you submitted your life, all of it, to God? Have you made changes in your life? Are more changes necessary? Right about now you may be thinking I'll never be perfect, right about now your heart may be sinking a little. Don't despair, King David wasn't perfect! – he surrendered – he genuinely KNOWS God, so can you!
Godspeace!
For more information regarding how your financial support can help, please click here.