1 CORINTHIANS 7-8: DAY 78 JOURNEY THROUGH THE BIBLE IN A YEAR
March 19, 2023
1 CORINTHIANS 7-8
DAY 78 JOURNEY THROUGH THE BIBLE IN A YEAR
Click here for the reading
Focus Verses For Today: 1 Corinthians 8:2-3
During today's journey through 1 Corinthians 7-8, we will explore Christian marriage and understanding God's word.
The first place to begin in understanding God's word is to seek His true meaning of our study. Take a few minutes to ask God to guide you through our study of 1 Corinthians 7-8. Read 1 Corinthians 7-8. Let's journey!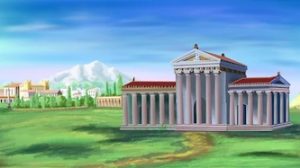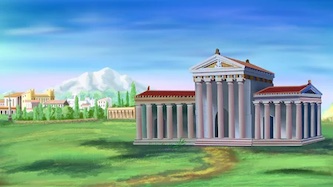 1 Corinthians 7-8: Our journey beings by dealing with confusion regarding marriage. Paul personally believes it is better for the believer to remain unmarried if the believer can keep his passions under control. Paul understands that marriage requires work and that time is time taken away from service to God. Paul acknowledges that marriage is not a sin. The believers of Corinth were getting divorced to devote more time to the Lord – which would be a sin since adultery is the only acceptable ground for divorce in God's eyes. Paul made it clear that believers are to marry believers. That those who marry unbelievers are to remain married, even if the unbeliever decides to live apart from the believer. Paul understood what the people of Corinth did not; God places a heavy burden on remaining married, making infidelity the only acceptable reason for divorce. Paul instructs the Corinthian Jews and Gentiles to come to Christ as they were. Circumcised or uncircumcised, faith is not about ritual, it is about having Jesus dwelling in their hearts. The Apostle Paul concludes with instructions to widows and virgins and speaks about eating food that has been sacrificed to idols, and, more deeply, how mature Christians handle the freedoms given them through their faith in Jesus. (1 Corinthians 7:1-8:13)
Our focus verses for today:
2Those who think they know something do not yet know as they ought to know. 3But whoever loves God is known by God.
(1 Corinthians 8:2-3, NIV)
Although chapter 8 superficially deals with eating food that is offered to idols, it is really addressing a deeper problem that was arising. The problem was that new believers were becoming confused by the actions, although not sinful, of more mature believers. Paul tells the more mature believers that they have a duty to temper what they do so it does not harm, potentially turning a new believer from their faith. It is the duty of the more mature believer to help the new believer grow in understanding and freedom in their new faith. Do you like to put your wisdom on display for the whole world to see? Do your actions help or hurt new believers?
Godspeace!
For more information regarding how your financial support can help, please click here.