International Death Penalty News 2023, Issue 12: China, Iran, Japan, Taiwan, Tunisia, Uganda, United States of America
International Death Penalty News 2023
Issue 12
China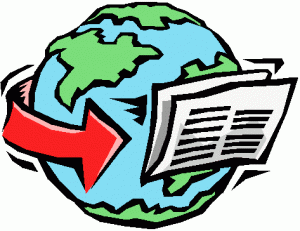 On Tuesday, March 21, 2023, Xu Guoli was executed in Hangzhou, Zhejiang province.  He was sentenced to death in July 2021, after being convicted of the 2020 murder of his wife.  Xu confessed to murdering his sleeping wife because of "family conflicts."  He then attempted to cover up his crime by dismembering her body.
Iran
On Thursday, March 16, 2023, Ashi Abbasnejad, Mohammad Ayoubian, Yasin Rashidi, Jahanbakhsh Radlouyi, and a woman only identified as Nasreen, were executed in Urmia Central Prison. Executions are traditionally carried out by having. All were convicted on drug-related charges.
Japan
In 1966, former pro-boxer Iwao Hakamata was sentenced to death after being convicted of murdering an executive, his wife, and their teenage children on June 30, 1966. At the time, Iwao worked for an executive at a miso-making factory. Iwao initially confessed to the crime, however, he later recanted and has since insisted upon his innocence. New evidence in the case was found in 1967, which did not fit the prosecutor's theory that Iwao committed the crime, but the inconsistencies were rejected and Iwao was sentenced to death. Since his sentence was finalized in 1980, Iwao and his supporters have been attempting to secure a retrial. In 2014, they were finally successful and a retrial was ordered. Additionally, in granting a retrial, Iwao was released from prison. Now, persecutors have announced that they will not be appealing the retrial.
Taiwan
The death sentence has been upheld for Liang Yu-chih, who is convicted of murdering a 24-year-old Malaysian student at Chang Jung Christian University in Tainan in October 2020. Liang apparently showed no remorse for his crime, leading the Taiwan High Court to uphold his death sentence, among other reasons. The young woman was abducted by Liang as she walked alone. She was then raped and strangled to death.
Tunisia
Two people were sentenced to death in a terrorism case from 2020. On March 6, 2020, a terrorist attack was carried out near the US embassy in Tunis, Tunisia. Five security personnel and one civilian were injured during that attack, with a security person later dying. Two people were convicted and sentenced to death for the attack, while three others were given varying prison sentences. No executions have been carried out in Tunisia since 1990. At least 89 people reside on death row.
Uganda
On Tuesday, March 21, 0223, lawmakers in Uganda passed an updated crime bill. Included in this legislation is the punishment of death for cases involving "aggravated homosexuality," that is, sex acts committed without consent or under duress, against children, people with mental or physical disabilities, by a "serial offender," or involving incest. Other crimes included in the bill include the possibility of life in prison for engaging in same-sex relationships. It also bans promotion of homosexual behavior.
United States of America
On Thursday, March 23, 2023, Gerald Pizzuto was scheduled to be executed in Idaho.  His execution was stayed by U.S. District Judge B. Lynn Winmill.  Judge Winmill that insufficient time was available to review and consider the case.  Gerald is convicted of beating to death 58-year-old Berta Herndon and her nephew, 37-year-old Del Dean Herndon, at a mountain cabin near McCall, Idaho.   
Federal prosecutors announced that they will not be seeking another death sentence against Alfonso Rodriguez, Jr.  The decision not to pursue another death sentence was made by Attorney General Merrick Garland.  Rodriguez is accused of kidnapping and killing 22-year-old Dru Sjodin, a college student, in North Dakota in November 2003.  She was kidnapped from a mall parking lot.  Dru's body was discovered in April 2004, near Crookston, Minnesota.  He was initially sentenced to death in 2006.  However, his sentence was later overturned.  With this decision, prosecutors will not seek another death sentence.  Instead, Rodriguez will be sentenced to life in prison, without the possibility of parole. 
For decades, San Quentin State Prison has housed the death row inmates of California.  Now, amid plans to transform the prison, all 668 death row prisoners will be moved to new locations.  The infamous San Quentin State Prison will be transformed into the San Quentin Rehabilitation Center.  There is currently a moratorium on executions in the state.  The new Rehabilitation Center will strive to educate and set up vocational training programs so that inmates are prepared to obtain well-paying jobs once leaving prison.
Legislators in Idaho have passed a bill that approves carrying out executions by firing squad.  Lethal injection would remain the state's primary method of execution, with the firing squad serving as a backup measure.  Now the legislature has passed the bill, it heads to the governor's desk to be signed.  Four other states, Oklahoma, Utah, Mississippi, and South Carolina, already permit execution by firing squad.  Utah most recently carried out an execution by firing squad in 2010.  
For more information regarding how your financial support can help, please click here.