International Death Penalty News 2023, Issue 14: Malaysia, Palestine, Saudi Arabia, United States of America
International Death Penalty News 2023
Issue14
Malaysia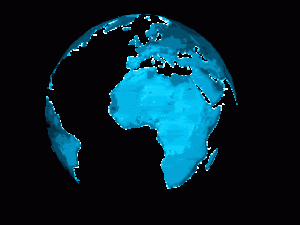 On Monday, April 3, 20234, lawmakers voted to change the mandatory death penalty laws in the nation. The colonial-era laws had 11 offenses that carried a mandatory death penalty. Under the new law, these 11 offenses will instead result in life in prison. The new law is being applied retroactively, which means that about 1,300 inmates will be removed from death row. The new law, however, does grant the judges authority to still sentence someone to death in certain cases.
Palestine
A Hamas court announced that two residents of the Gaza Strip are sentenced to death for "collaboration" with Israel. The sentences were handed down by the Supreme Military Court. Four others were also charged and convicted. They were sentenced to forced labor for life. The court also order that one of the men sentenced to death was to be hanged and the other was to be shot. Hamas, a militant group, seized control of the Gaza Strip in 2007, and operates independently of the Palestinian Authority law.
Saudi Arabia
On Tuesday, March 28, 2023, five days after the start of the holy celebration of Ramadan, Saudi Arabia executed an unnamed man. It is rare for an execution to be carried out during Ramadan. Although not named, the man was identified as a Saudi national. He was convicted of stabbing another person and then setting him on fire. The man died from his injuries. Executions are typically carried on in the kingdom by beheading.
United States of America
On Monday, April 3, 2023, Rahmael Holt was scheduled to be executed in Pennsylvania. His execution was stayed by the US District Court for the Western District of Pennsylvania, as he has not yet completed his appeals. Rahmael is convicted of murdering New Kensington Patrolman Brian Shaw on November 17, 2017, in New Kensington, Pennsylvania.
On Wednesday, April 5, 2023, Andre Thomas was scheduled to be executed in Texas. Judge Jim Fallon of the 15th state district court granted Thomas a stay of execution due to concerns regarding his competency. While in prison, Thomas gouged out his eye. Thomas was sentenced to death for murdering 13-month-old Leyha Marie Hughes on March 27, 2004, in Sherman, Texas. He is also convicted of murdering his ex-wife Laura Boren and their son, Andre Thomas, Jr.
On Thursday April 6, 2023, Anthony Sanchez was scheduled to be executed in Oklahoma. His execution is rescheduled to September 21, 2023, at the request of Oklahoma Attorney General Gentner Drummond. Due to understaffing and the intense demands of carrying out an execution, Drummond requested that several executions be rescheduled to allow more time between them. Anthony is convicted of murdering 21-year-old Jewell "Juli" Busken on December 20, 1996, in Norman, Oklahoma.
On Thursday, April 6, 2023, Aaron Gunches was scheduled to be executed in Arizona. His execution was not carried out as the new Governor, Katie Hobbs, has ordered a review of Arizona's death penalty protocols and has promised not to carry out executions until she is confident the state can do so without any problems. Aaron is convicted of murdering Ted Price in December 2002.

The attorney general in Oklahoma and the attorneys for death row inmate Richard Glossip have jointly filed a motion to again reschedule his execution. Richard has had numerous previous execution dates, all of which have been stayed for a variety of reason. Most recently, the joint request to reschedule the execution came after the defense came into possession of a box of evidence that had been mislabeled and withheld from them. The defense attorneys claim that the evidence in the box would have altered the decision of the jury had the evidence been made known at the trial. Richard is convicted of hiring someone to murder his boss, 54-year-old Barry Alan Van Treese in Oklahoma City, Oklahoma on January 7, 1997.
The House of Representatives in Texas passed a bill that would prevent people with severe mental illness from being executed. The bill, which passed 97-48, prevents inmates diagnosed with schizophrenia or schizoaffective disorder from being executed. Similar measures have previously passed in the House only to fail in the more conservative state Senate. Those diagnosed with the aforementioned illnesses, would be sentenced to life in prison, without the possibility of parole.
Four death row inmates in Utah are challenging the capital punishment statutes in the state. The four inmates, who have all been on death row for decades, are Ralph Menzies, Douglas Stewart Carter, Troy Kell and Michael Anthony Archuleta. Utah currently has lethal injection has its primary method of execution, however, state law permits execution by firing squad if lethal injection drugs are unavailable. The last firing squad execution occurred in 2010. The lawsuit alleges that the inmate, Ronnie Lee Gardner, did not die instantaneously. They are arguing that both methods of execution are unconstitutional and creates a substantial risk of violating the rights of the inmates.
In February, 2023, Pennsylvania Governor Josh Shapiro announced he would not sign any execution warrants, continuing the moratorium imposed by the previous governor. Now, Allegheny County judge Anthony Mariani has declared that he will not allow prosecutors to sit a death penalty qualified jury because of that moratorium. Judge Mariani stated that there is no point in putting a jury through the time-intensive process when death sentences will not be carried for years in the state. This decision is likely to be appealed.
For more information regarding how your financial support can help, please click here.