1 CORINTHIANS 13-14: DAY 99 JOURNEY THROUGH THE BIBLE IN A YEAR
April 9, 2023
1 CORINTHIANS 13-14
DAY 99 JOURNEY THROUGH THE BIBLE IN A YEAR
Click here for the reading
Focus Verses For Today: 1 Corinthians 14:23-25
Today's journey through 1 Corinthians finds the Apostle Paul dealing with conflict within the church at Corinth over Spiritual gifts and order within the church service.
Take a few minutes to pray for God's perfect understanding of our journey through 1 Corinthians 13-14. Read 1 Corinthians 13-14. Let's journey!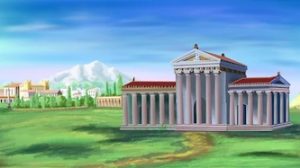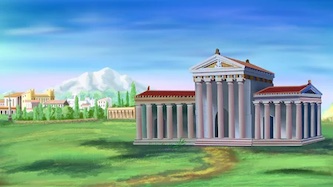 1 Corinthians 13-14: Many pastors find themselves in similar predicaments as today's reading. Christians trying to show others that they have a special relationship with God, a relationship so special that no other believer has it. The apostle Paul attempts to allay the conflict within the church regarding which Spiritual gift is better. He attempts to teach the church at Corinth that the greatest Spiritual gift is unconditional love. The Apostle Paul reveals that things at Corinth had deteriorated so badly that their service had become of competition for speaking in tongues and not a time of worship and edification. God is a God of order. The church at Corinth had forgotten that. (1 Corinthians 13:1-14:40)
Our focus verse for today:
23 So if the whole church comes together and everyone speaks in tongues, and inquirers or unbelievers come in, will they not say that you are out of your mind? 24 But if an unbeliever or an inquirer comes in while everyone is prophesying, they are convicted of sin and are brought under judgment by all, 25 as the secrets of their hearts are laid bare. So they will fall down and worship God, exclaiming, "God is really among you!"
(1 Corinthians 14:23-25, NIV)
It is obvious, by the explosion of social media, that people love to be noticed. Sometimes in positive ways, and other times in not-so-positive ways. People like to be recognized. It appears that the church at Corinth would have fit in very well with our stay-connected community of today – the positive and negative aspects of it. It also appears that the gift of speaking in tongues may have given some members of the church at Corinth the assurance that can only come from Jesus Christ. They relied on speaking in tongues to prove to others that they had a special relationship with Jesus that no one else in their presence had. It was not spoken. Sadly it reflected insecurity and the need for a crutch. (An idol maybe?) They had all they needed: Jesus! Is Jesus the exclusive assurance of your salvation?
Godspeace!
For more information regarding how your financial support can help, please click here.