PSALMS 42-44: DAY 102 JOURNEY THROUGH THE BIBLE IN A YEAR
April 12, 2020
PSALMS 42-44
DAY 102 JOURNEY THROUGH THE BIBLE IN A YEAR
Click here for the reading
Focus Verse For Today: Psalm 43:5
King David of Israel knew that the most important aspect of life was drawing as close to God as could be accomplished as a human being. The Psalms written by King David reflect a personal relationship with God. King David poured his heart out to the Lord.
Take some time and ask God to reveal His true meaning of Psalms 42-44 as we journey through them today. Read Psalms 42-44. Let's journey!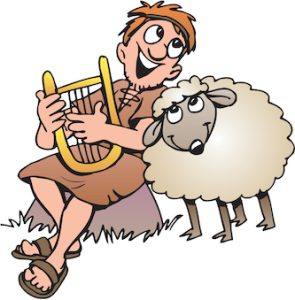 Psalms 42-44: King David is seeking to draw as close to God as God will allow. King David wants to meet with God, face to face. David confessed that all the accomplishments attributed to him by man were accomplished by the hand of God. King David expresses that there are times when God seems withdrawn from him and the people whom God has directed him to govern. From shepherd boy to King of Israel, King David sought after God with all of his heart – even when God seemed removed from him. King David worshipped God. King David knew his KING. (Psalms 42:1-44:29)
Our focus verse for today:
Why, my soul, are you downcast?
    Why so disturbed within me?
Put your hope in God,
    for I will yet praise him,
    my Savior and my God.
(Psalm 43:5, NIV)
King David rarely viewed his circumstances from a carnal perspective. King David viewed his circumstances from a spiritual perspective. He knew that he was fulfilling God's plan and accepted that role with thanksgiving and praise. Even King David, a mortal man, had times when his spirit was down. As you can see from our focus verse for today King David engaged those times seeking God with praise to restore his broken spirit. We all have times when we feel all alone. As Christians we never are. How do you handle those moments? Follow the example of King David. He followed God.
Godspeace!
For more information regarding how your financial support can help, please click here.