International Death Penalty News 2023, Issue 15: Indonesia, Iran, Saudi Arabia, South Korea, United States of America
International Death Penalty News 2023
Issue 15
Indonesia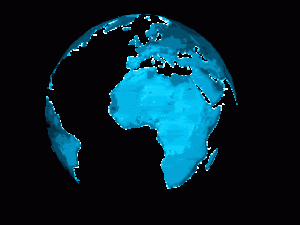 Authorities arrested a Brazilian teenage girl who was allegedly smuggling drugs into the country. The 19-year-old has been identified as Manuela Vitoria de Araujo Farias. She was arrested three months after cocaine was discovered in her luggage. Prosecutors are asking that she be sentenced to death by firing squad. She could instead be sentenced to life in prison. She and her family claim the drugs were not hers.
Iran
On Sunday, March 19, 2023, Maryam Najjar, a woman, and Hassan Bahmani, a man, were executed at Dastgerd Prison of Isfahan. The execution occurred on the eve of the Persian New Year. Both Maryam and Hassan were convicted of murder and executed by hanging. State officials and the media have not yet reported the executions, however, they have been reported on social media.
On Tuesday, April 4, 2023, Haroddin Shokri was executed in Qom Central Prison. Executions are traditionally carried out by having. Haroddin was convicted of murder and sentenced to qisas, that is, retribution in kind. The death occurred during a group fight. Iranian law does not recognize differing degrees of murder, such as self-defense or involuntary. All murders are classified as intentional murders. Haroddin's execution has not yet been reported by state officials or the media.
Saudi Arabia
Last week, it was reported that a man had been executed during the Islamic holy month of Ramadan. Now, the official news agency for the kingdom has changed its story, announcing that the execution of Khaled al-Harbi was carried out before Ramadan began. The announcement of an execution during the holy month was widely criticized and many view the change in execution date as a way to reduce the criticism. Executions are usually paused during Ramadan, which celebrates peace and mercy.
South Korea
The Ministry of Justice announced a proposed revision that will permit those who have been on death row for over 30 years to be executed. Currently, a death row inmate must be executed within 30 years of being sentenced. Several inmates are approaching the 30-year time limit. In its proposal, the Justice Ministry stated that those on death row should not be able to avoid their punishment. There are currently 59 people on death row in South Korea. The last execution occurred in 1998.
United States of America
On Wednesday, April 12, 2023, Louis Gaskin was executed in Florida. Gaskin was convicted of murdering 56-year-old Robert Sturmfels and his wife, 55-year-old Georgette on December 20, 1989, in Palm Coast, Florida.
John Bel Edwards, the Governor of Louisiana, has publicly called upon the state's legislature to end executions in the state. The public call was made during his final State of the State address on Monday, April 10, 2023. A bill has been filed to abolish capital punishment in the state. Similar bills have failed in the past. The last execution in Louisiana was in 2010. Gerald James Bordelon had waived his appeals and asked to be executed. Before that, the last involuntary execution was that of Leslie Dale Martin in 2002.
In 2018, Robert Bowers opened fire at the Tree of Life Synagogue in Pittsburgh, Pennsylvania, killing 11 people. He has been charged with dozens of federal charges in relation to the massacre. In an effort to avoid being sentenced to death, the 46-year-old Bowers was willing to confess and relinquish his right to appeals. The justice department, however, was unwilling to accept his terms and continue to pursue a death sentence.
The Ohio Attorney General has released its 2022 annual report on capital punishment in the state. The 421-page document states that of the 341 death sentences given since 1981, only one in six has had their execution carried out. Further, the report details that the average death row inmate has been on death row for just about 20 years. The report calls upon elected officials in Ohio to either abolish capital punishment in the state or overhaul it to allow executions to be carried out. The main reason for the delay in carrying out executions is the numerous appeals granted to inmates and the failure of judges to move the appeals along.
The House of Representatives in Florida has passed two bills that would permit a supermajority jury decision to impose capital punishment. One of the bills had previously been passed by the Florida Senate, while another still needs Senate approval. Currently, a jury must unanimously agree to sentence an inmate to death, per a 2020 Florida Supreme Court ruling.
For more information regarding how your financial support can help, please click here.