1 CORINTHIANS 15-16: DAY 106 JOURNEY THROUGH THE BIBLE IN A YEAR
April 16, 2023
1 CORINTHIANS 15-16
DAY 106 JOURNEY THROUGH THE BIBLE IN A YEAR
Click here for the reading
Focus Verses For Today: 1 Corinthians 15:3-8
Today our journey through the book of 1 Corinthians will conclude. We find the Apostle Paul speaking to the church at Corinth about resurrection. He concludes this, his first letter to them, with encouragement to financially support the church at Jerusalem while instructing them to model their lives as true believers, keeping company with the same.
Take some time to ask God to give you His true understanding of our journey through 1 Corinthians 15-16. Read 1 Corinthians 15-16. Let's journey!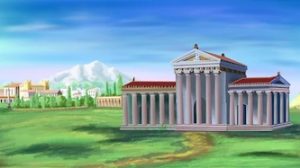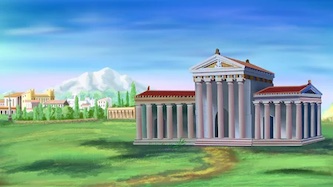 1 Corinthians 15-16: The Apostle Paul sets forth the fundamental elements of faith for a believer and explains the resurrection and its importance to the truth of Jesus, to the church at Corinth. The Apostle Paul explains that a believer's resurrected body would not be like our carnal body. In his conclusion, Paul briefly deals with the collection for the church at Jerusalem and makes several requests of the church at Corinth. (1 Corinthians 15:1-16:24)
Our focus verses for today:
3 For what I received I passed on to you as of first importance: that Christ died for our sins according to the Scriptures, 4 that he was buried, that he was raised on the third day according to the Scriptures, 5 and that he appeared to Cephas, and then to the Twelve. 6 After that, he appeared to more than five hundred of the brothers and sisters at the same time, most of whom are still living, though some have fallen asleep. 7 Then he appeared to James, then to all the apostles, 8 and last of all he appeared to me also, as to one abnormally born.
(1 Corinthians 15:3-8, NIV)
It is hard, element 1, to comprehend that Jesus actually died. He did. He died. Death is the only atonement for sin. He died once to atone for all sin for all mankind. He paid the price for every sin that had been or would be committed by all mankind. Is this what you believe? Christ died to atone for our sin. Christ was buried, elements 2 and 3, and rose from the dead. Christ restored life back to Himself to defeat death (the atonement completed). Do you believe Christ rose from the dead? You must believe that He actually died before you can believe He rose from the dead. Jesus' resurrection is confirmed by numerous appearances over a 40-day period. These appearances constitute confirmation of His resurrection. Do you believe that over 500 people saw the risen Christ? Do you believe? Do you believe? Do you believe?
Godspeace!
For more information regarding how your financial support can help, please click here.