International Death Penalty News 2023, Issue 16: China, Pakistan, Singapore, United States of America
International Death Penalty News 2023
Issue 16
China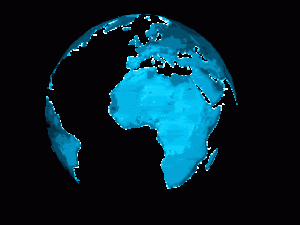 The People's Republic of China's Jiangmen Intermediate Court upheld the death sentence of United States national Mark Swidan. The US State Department then announced its disappointment with this decision. Mark, a businessman from Texas, was arrested in 2012. He was convicted in 2019 of manufacturing and trafficking drugs and given a death sentence, which was suspended for two years. Under Chinese law, this means that his sentence may be commuted to life in prison after two years, depending upon his behavior in prison during that time. The United Nations has found that Mark's arrest and detention was in violation of international law and has urged for his immediate arrest.
On Monday, April 17, 2023, 22-year-old Wen Qingyun was given a sentence of death by the Intermediate People's Court of Guangzhou. Wen is convicted of killing 5 people, and injuring 13 others when he drove his car into a crowd on January 11, 2023. He was charged with endangering public safety by dangerous means.
Pakistan
A Chinese national, identified only as Tian, has been arrested in Pakistan over blasphemy allegations. Tian worked on a hydropower project when the allegations were made against him. If convicted, he could be sentenced to death. He is also facing terrorism charges. The allegedly blasphemous remarks were made during an argument at the workplace.
In April 2022, Mohammad Shadeed was sentenced to death for murdering his wife Aneela, and their two minor children in their home in Orange Town. The murder occurred in April 2019. Now, the Sindh High Court commuted his death sentence to life in prison.
Singapore
In March, 56-year-old Singapore national Loan Hoe Heng was arrested in Malaysia for drug trafficking. The former business owner was charged in Singapore. He allegedly instructed another man to bring the drugs into the country to traffic. Heng's involvement was discovered after the other man was arrested.
United States of America
On Wednesday, April 19, 2023, David Sneed was scheduled to be executed in Ohio. David is convicted of murdering 26-year-old Herbert Rowan on November 19, 1984, in Canton, Ohio. His death sentence has been commuted after a court found a "preponderance of evidence" that showed that he had a serious mental illness at the time of the crime.
Five years ago, the death penalty law in Washington state was ruled unconstitutional. In February of this year, the Washington Senate approved a measure that permanently repealed capital punishment in the state. On Friday, April 14, 2023, the Washington House of Representatives voted 58-39 in approval of the measure. The bill to abolish capital punishment now heads to the desk of Governor Jay Inslee. Since the court ruling in 2018, prosecutors have not been able to pursue death sentences. The last execution in Washington was carried out in 2010. Governor Inslee issued a moratorium on capital punishment in 2014, over concerns it was being unequally applied. The courts found the death penalty laws in the state unconditional for similar reasons.
The Senate in Florida approved a measure that would allow those convicted of raping a child to be sentenced to death. The measure was approved despite the Senate Rules Committee warning that the bill will be found unconstitutional. In 2008, the Supreme Court of the United States voted 5-4 against a Louisiana law that would have permitted death sentences for child rapists. The Supreme Court found the law unconstitutional if the crime did not involve the death of the child, as it would amount to "cruel and unusual punishment." However, Florida Governor Ron DeSantis thinks that the Supreme Court may be willing to revisit its decision and permit it due to the current makeup of the court. Supporters of such a punishment for child rape say that the crime affects the child for the rest of their life and that the punishment should be severe. If signed into law, it likely faces a lengthy legal battle.
The Supreme Court of the United States ruled that Texas death row inmate Rodney Reed should have a change to DNA test evidence found at the crime scene. Rodney is convicted of raping and murdering Stacey Stites on April 23, 1996, in Bastrop, Texas. However, he insists upon his innocence, claiming he had a secret relationship with Stacey. Rodney believes that Stacey's fiancee, Officer Jimmy Fennell is responsible for her death and that the DNA testing will help him prove his innocence.
In January 2011, Joseph Jean, a French national, was sentenced to death in Texas. He was convicted of murdering two teenagers with a baseball bat. Since 2013, his lawyers have argued that Jean has an intellectual disability making him ineligible for the death penalty. In 2021, a judge agreed that 50-year-old Jean had a mental disability and commuted his death sentence to life in prison, without the possibility of parole.
Allen R Holman, a death row inmate in North Carolina, has died while awaiting an execution date. He was 64 years of age. Allen died of natural causes at a medical center. Allen pled guilty to murdering his wife in the summer of 1997, in Morrisville, North Carolina. At his sentencing, he requested to be sentenced to death instead of spending the rest of his life in prison. In North Carolina, there are 136 people on death row. The last execution was carried out in 2006.
For more information regarding how your financial support can help, please click here.