PSALMS 48-50: DAY 116 JOURNEY THROUGH THE BIBLE IN A YEAR
April 26, 2023
PSALMS 48-50
DAY 116 JOURNEY THROUGH THE BIBLE IN A YEAR
Click here for the reading
Focus Verse For Today: Psalm 49:20
Today we journey through Psalms 48-50. If you read closely, all three Psalms tell of what God desires. God desires a personal relationship with His creation.
Pray, asking God to give His perfect understanding of Psalms 48-50 to you. Read Psalms 48-50. Let's journey!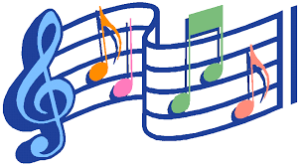 Psalms 48-50: Today's reading paints the picture of what God wants from His creation: a personal relationship. They also point out distractions that may interrupt or destroy a personal relationship with God. The people of the Holy City, Jerusalem, rejoice at God's unequaled power. We are warned against relying on wealth as our protector. Wealth cannot buy eternal life. Only a personal relationship with God can. We are also warned against the folly of relying on religious rituals for salvation when in fact God owned the sacrifice before it was offered. God wants a personal relationship with you and nothing else will suffice. (Psalm 48:1-50:23)
Our focus verse for today:
People who have wealth but lack understanding
    are like the beasts that perish.
(Psalm 49:20, NIV)
Riches can make you complacent. Riches may allow you to feel secure and to stop seeking. Riches can give a false sense of security. Riches may give a false sense of value. Notice the Psalmist never condemned riches, the Psalmist condemned relying on them to your own undoing. All that is lasting is connected to your personal relationship with God.
Godspeace!
For more information regarding how your financial support can help, please click here.