International Death Penalty News 2023, Issue 17: Iran, Singapore, United States of America
International Death Penalty News 2023
Issue 17
Iran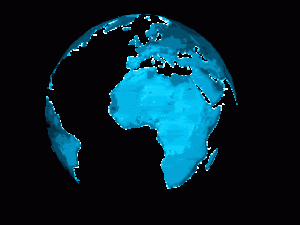 As previously reported, on January 7, 2023, Mohammad Mehdi Karami and Seyed Mohammad Hosseini were executed by hanging in Karaj Penitentiary. They had participated in protests and were convicted of corruption on earth. Now, it has been determined that a third person, a woman was executed with them. The woman was not named. She was convicted of murder and sentenced to qisas, that is, retribution in kind. State officials and the media have not yet reported her execution.
Singapore
On Wednesday, April 26, 2023, 46-year-old Tangaraju Suppiah was executed by hanging. He was convicted of coordinating cannabis delivery. No cannabis was found on Tangaraju when he was arrested, however, police used his cellphone to determine that he was the person responsible for coordinating delivery.
United States of America
On Wednesday, April 26, 2023, Ivan Cantu was scheduled to be executed in Texas. His execution warrant was withdrawn. Forty-nine-year-old Ivan is convicted of murdering 27-year-old James Mosqueda and 21-year-old Amy Kitchens on November 4, 2000, in Dallas, Texas. Judicial District Court Judge Benjamin A. Smith in Collins County, Texas, withdrew the execution date for Ivan to all time to review new revelations in the case. 
On Thursday, May 18, 2023, Oklahoma plans to carry out the controversial execution of Richard Glossip. Richard is convicted of hiring someone to murder his then-boss, Barry Van Treese in 1997, however, Richard maintains his innocence. Many politicians and celebrities, such as Kim Kardashian, have voiced their support for Richard and claim that the evidence does not support his conviction. Further, two separate independent reviews conducted recently also raise several questions about Richard's guilt. Most recently, the Oklahoma Parole Board voted 2-2 against granting Richard's request for clemency. The fifth board member recused himself from the vote. Interestingly, Oklahoma Attorney General Gentner Drummond also asked the board to grant Richard clemency. Drummond argued that while he believes Richard is guilty, he also believes that Richard did not receive a fair trial.
Last week, Florida Governor Rod DeSantis signed into law a bill that allows juries to sentence an inmate to death so long as 8 out of 12 jurors vote for it. The new law removes the requirement that juries be unanimous, which prevented Nikolas Cruz, the Parkland school shooter, from being sentenced to death. However, the bill does not clearly state if cases that are currently working their way through the judicial system are subject to the new law, or if it only applies to crimes committed after the bill was signed. This has led to confusion. The State Attorneys Office spokesman David Chapman clarified that the state believes the law applies to "any capital case currently pending in Florida's criminal justice system."
In 2020, Nathaniel Harvey, a former death row inmate in New Jersey died. Now, DNA evidence has conclusively linked him to an unsolved cold case. In February 1984, Donna Macho went missing from her home. Her skeletal remains were discovered 10 years later. Early in the case, Harvey was identified as a suspect, however, police lacked leads and DNA testing was unable to link him to the crime. Now, advancements in testing have allowed a DNA match to be made. Harvey was sentenced to death in 1986 for the murder of 37-year-old Irene Schnaps. New Jersey abolished capital punishment in 2007, removing Harvey from death row for the last time. Harvey spent his remaining years in prison before dying in 2020.
For more information regarding how your financial support can help, please click here.