MARK 13-14: DAY 119 JOURNEY THROUGH THE BIBLE IN A YEAR
April 29, 2023
MARK 13-14
DAY 119 JOURNEY THROUGH THE BIBLE IN A YEAR
Click here for the reading
Focus Verses for Today: Mark 13:32-37
On today's journey, we return to Thursday and Friday of Holy Week. Today we will look beyond Jesus' resurrection to His return for the believers.
Seek God's understanding of Mark 13-14. Read Mark 13-14. Let's journey!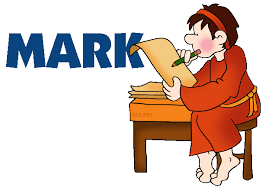 Chapter 13 shares a conversation Jesus had with His disciples about the second coming. That conversation will be returned to later, as it is the focus verses for today. Mark 13:1-37)
Chapter 14 looks at the preparation for Thursday of Holy Week, the Last Supper, Judas' betrayal of Christ, Peter's denial of Jesus, and Jesus' arrest and trial before the Sanhedrin. The stage is set for Jesus to be delivered to Pilate. (Mark 14:1-72)
Our focus verses for today:
32 "But about that day or hour no one knows, not even the angels in heaven, nor the Son, but only the Father. 33 Be on guard! Be alert! You do not know when that time will come. 34 It's like a man going away: He leaves his house and puts his servants in charge, each with their assigned task, and tells the one at the door to keep watch.
35 "Therefore keep watch because you do not know when the owner of the house will come back—whether in the evening, or at midnight, or when the rooster crows, or at dawn. 36 If he comes suddenly, do not let him find you sleeping. 37 What I say to you, I say to everyone: 'Watch!'"   (Mark 13:32-37, NIV)
Just as God warned the Israelites against false prophets in the Old Testament, Jesus warned of people coming who will claim to be Him. The only real protection against being deceived is to have a personal relationship with Jesus. A personal relationship begins with seeking Jesus, truly repenting of sin that infects our lives, praying (talking with Jesus), and study of the Bible. Knowing God's word is getting to know God. Is Jesus a casual acquaintance or a growing relationship to you? Take some time to consider these questions .
Godspeace!
For more information regarding how your financial support can help, please click here.