PSALMS 51-53: DAY 123 JOURNEY THROUGH THE BIBLE IN A YEAR
May 3, 2023
PSALMS 51-53
DAY 123 JOURNEY THROUGH THE BIBLE IN A YEAR
Click here for the reading
Focus Verses For Today: Psalm 51:1-2
Our journey through Psalms 51-53 is about a simple question: Who do you serve? Who do you serve?
Ask the Lord to reveal His truth concerning Psalms 51-53 to you. Read Psalms 51-53. Let's journey!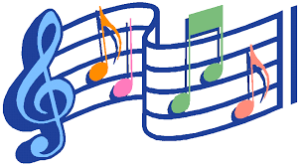 Psalm 51-53: A simple but most important theme is expressed in today's reading. Sin separates us from God. Some say there is no God, which allows them, outwardly at least, to live carefree, thoughtless, sin-fueled lives. Lives offensive to God. No one lives a sinless life, however, denying God's existence doesn't excuse us from the consequences of sin. You must believe in God to effectively deal with sin. (Psalms 51:1-53:6)
Our focus verses for today:
Have mercy on me, O God,
    according to your unfailing love;
according to your great compassion
    blot out my transgressions.
2 Wash away all my iniquity
    and cleanse me from my sin.
(Psalm 51:1-2, NIV)
King David knew that ignoring sin was not going to correct matters with God. In our focus verses for today, King David confesses his sin, seeking God's forgiveness. It is difficult to acknowledge our shortcomings, especially admitting to sin. Sin puts us in a peculiar dilemma, it separates us from God because God knows we sinned. If we sincerely confess our sins, God is willing to forgive us. (Romans 3:23) Why is it difficult to confess to a just, loving God what He already knows?
Godspeace!
For more information regarding how your financial support can help, please click here.