2 CORINTHIANS 6-8: DAY 127 JOURNEY THROUGH THE BIBLE IN A YEAR
May 7, 2023
2 CORINTHIANS 6-8
DAY 127 JOURNEY THROUGH THE BIBLE IN A YEAR
Click here for the reading
Focus Verse For Today: 2 Corinthians 6:14-16a
In today's journey through 2 Corinthians, Paul speaks of his hardships in faith, warns against idolatry, praises the church at Corinth for their growth, and encourages a collection for the Lord's people.
Ask God for His understanding of 2 Corinthians 6-8. Read 2 Corinthians 6-8. Let's journey!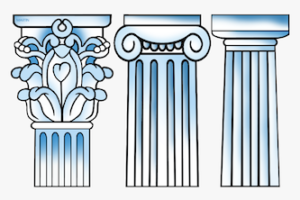 2 Corinthians 6-8: There is a change in the church at Corinth. The Apostle Paul speaks to them regarding his hardships, to teach them that they too, as Christians, will experience challenges and hardships during their Christian journey. He speaks to them about marrying non-believers, which is the topic of our focus verse for today. Paul expresses great joy over the repentance of the fellowship of believers at Corinth. Paul asks them to take a collection for the Lord's people. (2 Corinthians 6:1-8:24)
Our focus verses for today:
14 Do not be yoked together with unbelievers. For what do righteousness and wickedness have in common? Or what fellowship can light have with darkness? 15 What harmony is there between Christ and Belial? Or what does a believer have in common with an unbeliever? 16 What agreement is there between the temple of God and idols?
(2 Corinthians 6:14-16a)
The Apostle Paul uses the word idolatry when describing the marriage of a believer to a non-believer. Paul is not talking about someone in a marriage relationship becoming a believer after marriage. Paul is talking about an unmarried believer marrying a non-believer. He uses strong language to discourage this because the believer may never reach their potential as a believer because of the friction which accompanies a marriage between a true believer and a non-believer. Take some time to contemplate these verses.
Godspeace!
For more information regarding how your financial support can help, please click here.