PSALMS 54-56: DAY 130 JOURNEY THROUGH THE BIBLE IN A YEAR
May 10, 2023
PSALMS 54-56
DAY 130 JOURNEY THROUGH THE BIBLE IN A YEAR
Click here for the reading
Focus Verse For Today: Psalm 56:4
The next series of Psalms share King David's absolute reliance and trust in God's deliverance of him from all evil.
Ask God for His understanding of Psalms 54-56. Read Psalms 54-56. Let's journey.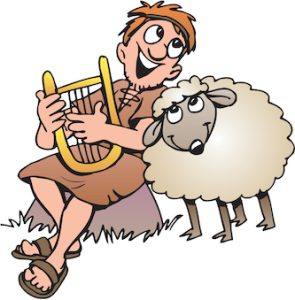 Psalms 54-56: If you have been following along in our study of 2 Samuel, you know that King David was no different from us. King David had enemies before he was the king that wanted to destroy him. King David had enemies because he was king. King David had challenges that arose from his sin. David knew he needed God's protection and deliverance from those who wanted to harm him physically and spiritually. (Psalm54:1-56:13)
Our focus verse for today:
In God, whose word I praise—
in God I trust and am not afraid.
What can mere mortals do to me?
(Psalm 56:4, NIV)
Where do you seek your guidance? In whom do you seek refuge from trouble? Who is your God? King David sought his understanding of life, his entire existence, through God's word. He loved God's word. He praised God's word! David, on his journey to become King of Israel, trusted in God and continued to trust God throughout his reign as king and his life. David understood trust through God's word. Through God's word, David understood that mortal man can do him no harm, because, through God's word, David knew that God was his provider and protector. David, through God's word, trusted God to the point of surrendering himself to God.
Godspeace!
For more information regarding how your financial support can help, please click here.