2 CORINTHIANS 9-10: DAY 134 JOURNEY THROUGH THE BIBLE IN A YEAR
May 14, 2023
2 CORINTHIANS 9-10
DAY 134 JOURNEY THROUGH THE BIBLE IN A YEAR
Click here for the reading
Focus Verse For Today: 2 Corinthians 9:7
In our journey today, Paul speaks to the Corinthian church about giving and defends his ministry to them.
Ask God for His meaning of 2 Corinthians 9-10. Read 2 Corinthians 9-10. Let's journey!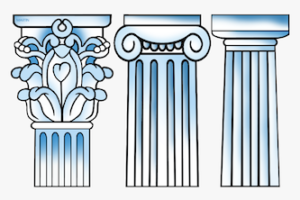 2 Corinthians 9-10: In today's reading, the Apostle Paul addresses the church at Corinth about giving, noting that giving should be cheerfully done. Many times, when we speak of cheerful giving, people think of dropping money in an offering plate, with joy in their hearts and not grumbling. While this is a perfectly acceptable image, it is not the only one. We are to also give of ourselves – our time, energy, and talents, using them in a way that glorifies the Lord. The Apostle Paul explains his ministry to the church at Corinth. (2 Corinthians 9:1-10:18)
Our focus verse for today:
7 Each of you should give what you have decided in your heart to give, not reluctantly or under compulsion, for God loves a cheerful giver.
(2 Corinthians 9:7, NIV)
God loves a cheerful giver. Are you a cheerful giver? God expects us to care for each other as He cares for us. How do you care for others? What are your talents or gifts? How do use them to cheerfully give?
Godspeace!
For more information regarding how your financial support can help, please click here.