PSALMS 60-62: DAY 144 JOURNEY THROUGH THE BIBLE IN A YEAR
May 24, 2023
PSALMS 60-62
DAY 144 JOURNEY THROUGH THE BIBLE IN A YEAR
Click here for the reading
Focus Verses For Today: Psalm 62:1-2
Today's journey takes us through Psalms 60-62. Even in times of trial, King David's trust in the Lord remains steadfast.
Ask God for His understanding of Psalms 60-62. Read Psalms 60-62. Let's journey!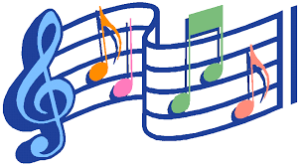 Psalms 60-62: Today, an array of emotions is expressed by the Psalmist, King David. It begins with a plea to the Lord, asking Him to restore His favor upon Israel and King David. It proceeds with the Psalmist calling out to the Lord for rescue and concludes that all power is in Lord who shall reward all for what they have done. God's love is unfailing. (Psalm 60:1-62:12)
Our focus verses for today:
1 Truly my soul finds rest in God;
    my salvation comes from him.
2 Truly he is my rock and my salvation;
    he is my fortress, I will never be shaken.
(Psalm 62:1-2, NIV)
King David was a complex man who lived a very complicated life. He had enemies that wanted him dead. He had enemies because he was the King of Israel. He had family enemies because of his many marriages. David, like you and I, was a sinner. David had Uriah, one of his mighty men, a member of the 37, murdered to conceal David's adulterous relationship with Uriah's wife, Bathsheba. King David was a very complicated man. With all of David's complexities, King David had focus which gave him understanding. King David knew that he was king at God's mercy for as long as God would allow. King David knew that his wisdom and authority came from God. King David also knew he was a sinner. King David knew and acquiesced to the fact that God is in charge. King David knew God was in charge of all things, great and small. King David saw himself as God saw him. It is true that King David was a sinner like us. It is also true that King David saw God as his Redeemer and Deliverer. King David knew God.
Godspeace!
For more information regarding how your financial support can help, please click here.