PSALMS 63-65: DAY 151 JOURNEY THROUGH THE BIBLE IN A YEAR
May 31, 2023
PSALMS 63-65
DAY 151 JOURNEY THROUGH THE BIBLE IN A YEAR
Click here for the reading
Focus Verse For The Day: Psalm 63:1
In Psalms 63-65, the reader finds King David proclaiming the wonders of the Lord.
Ask God for His understanding of Psalms 63-65. Read Psalms 63-65. Let's journey.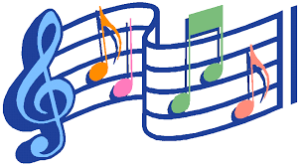 Psalms 63-65: Today, the psalmist writes about worship, praise, and expectation. King David sought the Lord relentlessly. Not because the Lord was far from him; but, because the Lord cannot be fully understood. King David sought to develop a relationship with the Lord, which would prompt the Lord to reveal more of Himself to King David. King David knew he had to seek the Lord relentlessly and worship Him wholeheartedly. He also knew the Lord would provide for his needs. King David also understood that only the Lord actually knew what his needs were. (Psalm 63:1-65:13)
Our focus verse for today:
You, God, are my God,
    earnestly I seek you;
I thirst for you,
    my whole being longs for you,
in a dry and parched land
    where there is no water.
(Psalm 63:1, NIV)
King David understood that the only thing that overcomes death is a genuine, earnest, relationship with the Lord. King David was a very busy man. He had wars to fight and a country to run yet he earnestly sought the Lord. Take some time to evaluate how much time you spend developing an eternal relationship with God. Adjust for eternity.
Godspeace!
For more information regarding how your financial support can help, please click here.