PROVERBS 1: DAY 152 JOURNEY THROUGH THE BIBLE IN A YEAR
June 1, 2023
PROVERBS 1
DAY 152 JOURNEY THROUGH THE BIBLE IN A YEAR
Click here for the reading
Focus Verse For Today: Proverbs 1:7
Today we start our journey through the Book of Proverbs. It was written by the wisest man to ever inhabit the earth; only Jesus, incarnate man was wiser. It is appropriate that Proverbs is about discernment and the application of wisdom.
Ask God for His understanding of Proverbs 1. Read Proverbs 1. Let's journey!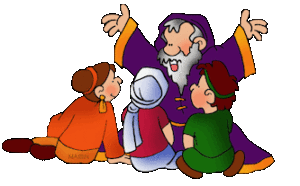 Proverbs 1: All wisdom comes from God. Fear of the Lord is the beginning of wisdom. We should choose our friends and those who we follow carefully (wisely). (Proverbs 1:1-33, NIV)
Our focus verse for today:
The fear of the Lord is the beginning of knowledge, but fools despise wisdom and instruction.
(Proverbs 1:7, NIV)
Today's world is exploding with knowledge and new understanding of the universe around us. It is incredible! It is also incredible that in less than 10 years some of this newfound knowledge will be proven incorrect! So, how do we apply this new wealth of knowledge to our daily living? Not all new discoveries benefit mankind, and some new discoveries may have beneficial and negative applications to daily life. How do we know? Is your moral compass propelled by your personal desires with no cultural filters? Think about Proverbs 1:8-19. Is this you? Time for a change! Do you base your cultural values on academia of the moment, or possibly the in-crowd? No stability comes from a way of living life based solely on man's momentarily presumed understanding of a changing world. Time for a change. God's word had never changed. It is what it always was. Like God's word, God never changes. He has always been and will always be – the same. Do you want to follow those who dispute the existence of God, who attempt to explain His creation? Wouldn't it be better, more accurate, to go to the source, to go to the Creator and allow Him to explain all things to you as your relationship with Him grows? After all, God is the Creator of everything from nothing: He knows!
Godspeace!
For more information regarding how your financial support can help, please click here.