International Death Penalty News 2023, Issue 22: China, Indonesia, Iran, Lebanon, Libya, Pakistan, Saudi Arabia, Uganda, United States of Americ
International Death Penalty News 2023
Issue 22
China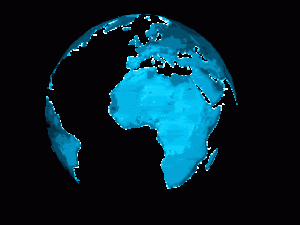 The High People's Court of Fujian Province upheld the death sentence to Wu Xieyu, a student at Peking University. Twenty-eight-year-old Wu was sentenced to death for brutally murdering his mother. Claiming his mother was going to travel with him, he scammed money from relatives and friends. After being caught, Wu showed no remorse for his crimes.
Indonesia
Lawyers for a 19-year-old Brazilian woman believe she will not face the death penalty or life in prison after the prosecution asked a judge to sentence her to 12 years in prison. The woman, Manuela Vitoria de Araujo Farias, was arrested trying to smuggle cocaine into the country in January. It was initially reported that prosecutors were seeking the death sentence. Prosecutors believe that Manuela is part of a drug gang, however she and her lawyers insist that she was tricked into carrying the drugs.
Iran
On Tuesday, May 16, 2023, two men were executed in Gorgan Central Prison. One of the men was identified as Shaban Yousefi, while the other was only identified as Bezi. Both were convicted of murder and sentenced to qisas, that is, retribution in kind. Bezi killed another over a fight for an inheritance. State officials and the media have not yet reported the executions.
On Thursday, May 25, 2023, four men were executed in Kerman Central Prison. The men, al Baluch ethnic minorities, were identified as 40-year-old Ali Shahriari, 39-year-old Ghaderbakhsh Dehani, and 55-year-old Abdolrasould Jamishidi, and Ali Salari. All were convicted on drug-related charged. State officials and the media have not yet reported their executions.
On Thursday, May 25, 2023, 30-year-old Mohammad Darayi and 48-year-old Mehdi Salari were executed in Jiroft Prison. Both men are Baluch ethnic minorities. Their executions have not yet been reported by state officials or the media.
On Thursday, May 25, 2023, 40-year-old Ali Piri was executed in Urmia Central Prison. He was arrested about three years ago on murder charges. Ali was convicted and sentenced to qisas, that is retirubiton in kind. His execution has not yet been reported by state officials or the media. Iranian law does not differentiate between different degrees of murder, such as self-defenses verses intentional murder. All killings are considered intentional murder and families of the victim(s) must choose between the convicted being sentenced to death as retribution, financial payment known as diya (blood money), or granting forgiveness.
On Sunday, May 28, 2023, 35-year-old MonirehNoori-Kia was executed in Vakilabad Prison. She was convicted of murder and sentenced to qisas, that is retribution in kind. Her execution was carried out by hanging.
The trials for two female journalist who covered the death of 22-year-old Mahsa Amini have begun. Mahsa was alleged arrested for violating the country's strict dress code. While in custody, it is believed that Mahsa was beaten, resulting in her falling into a coma. She died three days later. THe two journalists are being tried separately and could be sentenced to death. Both are charged with propaganda against the state and conspiring against national security. Mahsa's death has resulted in ongoing protests against the strict dress code in the Muslim nation. Some protesters have also been arrested and sentenced to death. Several protesters have also had their executions carried out. Families of executed protesters have reported that the government continues to harass them after the executions, including getting them fired from their jobs and suspending payments of retirement benefits.
Lebanon
Five men could be sentenced to death for the death of Irish UN peacekeeper Private Sean Rooney. The men arrested and charged are allegedly part of a Hezbollah-led militia. The five men have been identified as Muhammad Ayad, Ali Khalifa, Ali Salman, Hussein Salman and Mustafa Salman. All are accused of "intentional homicide" which, under Lebanese law, carried a sentence of death.
Libya
On Monday, May 29, 2023, a Libyan court sentenced to death 23 suspected members of the Islamic State terrorist group. Those sentence to death are believe to be involved in carrying out attacks that kills dozens of people. Fourteen others militant members were sentenced to life in prison. Nine were given varying prison terms, while five were acquitted.
Pakistan
On Tuesday, May 30, 2023, 22-year-old Noman Masih was sentenced to death by a court in Bahawalpur. Noman, a Christian, was convicted of blasphemy, even though his lawyers insist that the prosecution did not prove their case. Police came to Noman's house in the middle of the night to arrest him, claiming he had been in a park showing blasphemous images. Noman and his family deny the charges.
On Wednesday, May 31, 2023, a man identified as Irfan was sentenced to death by the Anti-Terrorism Court Mardan. Irfan was convicted of blasphemy after being arrested five years ago. Irfan was arrested after going to a mosque and announcing over the loudspeakers that he was a prophet, angering locals. He was arrested and charged two days later.
Saudi Arabia
On Monday, May 29, 2023, Jaafar Sultan and Sadeq Thamer were executed, likely by beheading. The two Bahraini men were convicted of belonging to a militant group seeking to destabilize the kingdom. Jaafar and Sadeq were arrested in May 2015 and allegedly held in isolation for three-and-a-half months, with no access to legal representation. They were also allegedly tortured into confessing.
On Thursday, June 1, 2023, Santa Bahadur Pune was executed in the Al-Jawf region of the kingdom. Executions are usually carried out by beheading. Santa, from Nepal, was convicted of stabbing a Saudi national to death.
Uganda
President Yoweri Museveni signed into a law a bill the permits the death penalty for homosexual acts. The bill also outlines punishments for a variety of same-sex activities ranging from jail time to life in prison and the death sentence. Human rights groups, and several groups in Uganda have criticized the bill and the president for signing it.
United State of America
The trial for 50-year-old Robert Bowers has begun. Bowers is accused of murdering 11 people at the Tree of Life synagogue in Pittsburgh, Pennsylvania on October 27, 2018. He allegedly targeted the synagogue, taking a gun and purposefully targeting "every person he saw." If convicted he could be sentenced to death. Bowers initially offered to plead guilty in exchange for a life sentence, however, prosecutors rejected the request.
For more information regarding how your financial support can help, please click here.