GALATIANS 4-6: DAY 155 JOURNEY THROUGH THE BIBLE IN A YEAR
June 4, 2023
GALATIANS 4-6
DAY 155 JOURNEY THROUGH THE BIBLE IN A YEAR
Click here for the reading
Focus Verse For Today: Galatians 6:15
Today we conclude our journey through the book of Galatians.
Ask God for His understanding of Galatians 4-6. Read Galatians 4-6. Let's journey!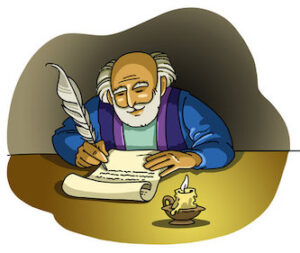 Galatians 4-6: In today's reading, the Apostle Paul devotes himself to challenging the Judaizers who were convincing the Galatian Christians that it was important to practice Jewish customs to complete their faith in Jesus. Paul explained, throughout the letter to Galatia, that Christ's crucifixion freed them from all customs. Paul explained that after accepting Jesus as their personal savior, a Christian would live their life reflecting love for their neighbor, as directed by the Spirit. In effect, we become new creations through our faith in Jesus. (Galatians 4:1-6:18)
Our focus verse for today:
Neither circumcision nor uncircumcision means anything; what counts is the new creation.
(Galatians 6:15, NIV)
Adopting the principles of Christian living will undoubtedly change the way our lives are lived. We become new creatures, according to the Bible. We live to glorify our Savior, Jesus Christ. Christians have a personal relationship with Jesus, like Moses meeting with God, on Mount Sinai. We can talk with Jesus anytime we want. We are not waiting at the foot of Mount Sinai, waiting for a report from Moses. We are not bound by ritual. Our relationship with God is bound in love, eliminating the necessity of ritual. Free yourself with the love of Jesus Christ, your Savior!
Godspeace!
For more information regarding how your financial support can help, please click here.