PSALMS 69-71: DAY 165 JOURNEY THROUGH THE BIBLE IN A YEAR
June 14, 2023
PSALMS 69-71
DAY 165 JOURNEY THROUGH THE BIBLE IN A YEAR
Click here for the reading
Focus Verses For Today: Psalms 71:19-20
Today we continue our journey through the book of Psalms. Once again David, King David, is the psalmist.
Ask for God's perfect understanding of Psalms 69-71. Read Psalms 69-71. Let's journey!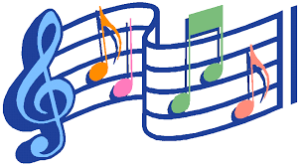 Psalms 69-71: Today's Psalms share David's request for protection from his enemies, his praise for God, and his desire to honor God as a testimony to others. (Psalms 69:1-71:24)
Our focus verse for today:
19 Your righteousness, God, reaches to the heavens,
    you who have done great things.
    Who is like you, God?
20 Though you have made me see troubles,
    many and bitter,
    you will restore my life again;
from the depths of the earth
    you will again bring me up.
(Psalm 71:19-20, NIV)
Our focus verses for today dispels the thought that once a person becomes a Christian life's problems are over. He, David, says that God had him experience troubles (Psalm 71:19a); yet, God would deliver him from the trouble (Psalm 71:20b). God allows challenges in our lives to allow us to grow spiritually, to develop an understanding that He is our strength, and to be a witness to others. The way we handle adversity is a powerful testimony about the God we serve.
Godspeace!
For more information regarding how your financial support can help, please click here.