LEVITICUS 4-6: DAY 170 JOURNEY THROUGH THE BIBLE IN A YEAR
June 19, 2023
LEVITICUS 4-6
DAY 170 JOURNEY THROUGH THE BIBLE IN A YEAR
Click here for the reading
Focus Verses For Today: Leviticus 4:1-2
Today's journey through Leviticus deals with what is to be offered to the Lord.
Ask the Lord for His understanding of Leviticus 4-6. Read Leviticus 4-6. Let's journey!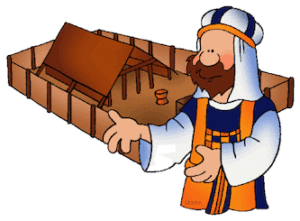 Leviticus 4-6: Sins against the Lord and fellow man are classified. Sin may be intentional or unintentional. Once an unintentional sin is discovered it requires atonement by giving an offering to the priests, as prescribed by the Lord, to be sacrificed. These chapters tell what was to be offered to the priests for atonement for the sin committed. (Leviticus 4:1-6:30)
Our focus verses for today:
The Lord said to Moses, 2 "Say to the Israelites: 'When anyone sins unintentionally and does what is forbidden in any of the Lord's commands—
(Leviticus 4:1-2, NIV)
Have you ever considered unintentional sin? It happens. In the New Testament Jesus warns us of the power of the tongue to do good and evil. The off-color joke at the water cooler may not offend anyone you are sharing it with; but, it does offend God. You will notice that today's reading had the offenses listed as offenses against God and offenses against man. Sin doesn't have to be intentional, sin's character doesn't change with intentions. Sin is sin. Ask God to bring to your remembrance unconfessed sin and confess it.
Godspeace!
For more information regarding how your financial support can help, please click here.