EZEKIEL 7-12: DAY 174 JOURNEY THROUGH THE BIBLE IN A YEAR
June 23, 2023
EZEKIEL 7-12
DAY 174 JOURNEY THROUGH THE BIBLE IN A YEAR
Click here for the reading
Focus Verses For Today: Ezekiel 11:17-21
Today, our journey through Ezekiel reveals a people who believe God's judgment is not coming.
Ask for God's understanding of Ezekiel 7-12. Read Ezekiel 7-12. Let's journey!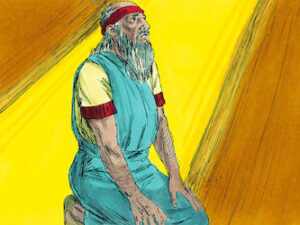 Ezekiel 7-12: Today's reading covers a lot of territory! The following is an overview of what is happening. God shows Ezekiel the idolatry that is taking place in Judah. Particularly in the Temple, God's dwelling place on earth, along with defiling of sacred things. God pointed out that the leaders of Judah engaged and encouraged these practices. God has had enough. The prophet, Ezekiel, forewarned the people of their coming destruction, providing an opportunity for repentance. It appears most, possibly all, still remaining in Judah, ignored Ezekiel. God's anger is kindled to the point that He leaves the Temple indicating He is no longer living in Judah and Israel's presence. It does not mean that He has abandoned them. In chapter 11, Ezekiel inquires about a remnant who are faithful which will be discussed in today's focus verse. The people of Judah assumed God's patience was acquiescence. God's judgment would no longer be delayed. (Ezekiel 7:1-12:28)
Our focus verse for today:
17 "Therefore say: 'This is what the Sovereign Lord says: I will gather you from the nations and bring you back from the countries where you have been scattered, and I will give you back the land of Israel again.'
18 "They will return to it and remove all its vile images and detestable idols. 19 I will give them an undivided heart and put a new spirit in them; I will remove from them their heart of stone and give them a heart of flesh. 20 Then they will follow my decrees and be careful to keep my laws. They will be my people, and I will be their God. 21 But as for those whose hearts are devoted to their vile images and detestable idols, I will bring down on their own heads what they have done, declares the Sovereign Lord."
(Ezekiel 11:17-21, NIV)
Sin separates us from God. The pursuit of sin resulted in God's destruction of Judah. Although most of Judah forsook God; God did not forsake the remnant of Israelites that repented. Like the repentant Israelites, Jerusalem will be restored.
Godspeace!
For more information regarding how your financial support can help, please click here.