1 KINGS 19-22: DAY 178 JOURNEY THROUGH THE BIBLE IN A YEAR
June 27, 2023
1 KINGS 19-22
DAY 178 JOURNEY THROUGH THE BIBLE IN A YEAR
Click here for the reading
https://www.biblegateway.com/passage/?search=1+KINGS+19-22&version=NIV
Focus Verse For Today: I Kings 22:8
Today we conclude our journey through 1 Kings.
Ask the Lord for His understanding of 1 Kings 19-22. Read 1 Kings 19-22. Let's journey!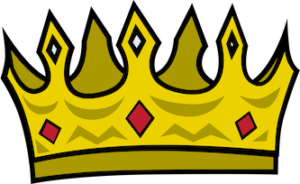 1 Kings 19-22: Today, we conclude the reign of King Ahab of Israel. It is a very sad story of rebellion (worshiping false gods) and disobedience (marrying Jezebel). Jezebel moved Ahab completely away from the Lord, and into worshiping false gods and participating in all types of sinful practices. Although Ahab walked away from the Lord, it is clear that the Lord wanted repentance and would have taken him back. Although these chapters introduce Jehoshaphat, Asa's son, as the new King of Judah, and Ahaziah, Ahab's son, as the new King of Israel, the concluding chapters of 1 Kings focus on Ahab's self-destructive ways. (1 Kings 19:1-22:53)
As our focus verse for today demonstrates, Ahab didn't want to hear anything from the Lord that stopped him from doing whatever he wanted:
The king of Israel answered Jehoshaphat, "There is still one prophet through whom we can inquire of the Lord, but I hate him because he never prophesies anything good about me, but always bad. He is Micaiah son of Imlah."
"The king should not say such a thing," Jehoshaphat replied.
(1 Kings 12:8, NIV)
King Ahab didn't want advice from anyone. His personal prophets always agreed with whatever he wanted to do. The Lord's prophet, Micaiah, spoke only what the Lord directed. King Jehoshaphat knew the necessity of the Lord's blessing for the mission on which King Ahab was about to embark but chose to aid King Ahab against the direction of the Lord's prophet. King Ahab didn't care about the consequences of disobedience. King Ahab didn't care about the lives that would be lost in a fruitless battle. King Ahab cared only about himself. King Ahab sought the Lord's prophet's advice to appease King Jehoshaphat and for no other reason. King Ahab's last recorded act in the Bible was to disobey the Lord's advice.
Godspeace!
For more information regarding how your financial support can help, please click here.