LEVITICUS 10-12: DAY 184 JOURNEY THROUGH THE BIBLE IN A YEAR
July 3, 2023
LEVITICUS 10-12
DAY 184 JOURNEY THROUGH THE BIBLE IN A YEAR
Click here for the reading
Focus Verse for Today: Leviticus 11:45
Our journey through Leviticus continues with instructions on Holy living.
Ask God for His understanding of Leviticus 10-12. Read Leviticus 10-12. Let's journey!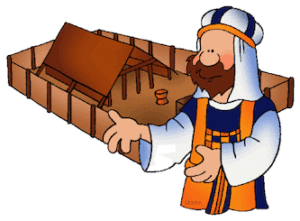 Leviticus 10-12: God is serious concerning the treatment of Holy things. We see that by the deaths of Aaron's sons, Nadab and Abihu, by God, for offering an unauthorized fire before the Lord. God continued His punishment by not allowing Aaron or his two other sons, Eleazar and Ithamar, to mourn the death of Nadab and Aabihu. Our journey then continues by looking at ceremonial laws. There are laws concerning the eating and handling of clean and unclean animals. There are laws for a mother's purification after childbirth. (Leviticus 10:1-12:8)
Our focus verse for today:
I am the Lord, who brought you up out of Egypt to be your God; therefore be holy, because I am holy.
(Leviticus 11:45, NIV)
What is God saying? God is making it clear that He has a prescribed manner to be worshipped. Although without God we can never be holy, our way to holiness is obedience to God in every detail of our lives – obeying the ceremonial laws. Today our salvation is through faith in Jesus Christ, true faith, which brings repentance from sin, not merely mouth service.
Godspeace!
For more information regarding how your financial support can help, please click here.