EZEKIEL 19-24: DAY 188 JOURNEY THROUGH THE BIBLE IN A YEAR
July 8, 2023
EZEKIEL 19-24
DAY 188 JOURNEY THROUGH THE BIBLE IN A YEAR
Click here for the reading
Focus Verses for Today: Ezekiel 20:1-3
As we journey through Ezekiel, God continues to announce His judgment on Judah.
Ask God for His understanding of Ezekiel 19-24. Read Ezekiel 19-24. Let's journey!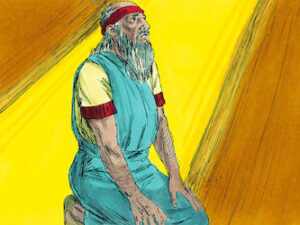 Ezekiel 19-24: God continues to express His coming judgment on Judah through the prophet Ezekiel. The topic of our focus verses for today is God stopped considering the inquiries of Israel. (Ezekiel 19:1–24:27)
Our focus verses for today:
In the seventh year, in the fifth month on the tenth day, some of the elders of Israel came to inquire of the Lord, and they sat down in front of me.
2 Then the word of the Lord came to me: 3 "Son of man, speak to the elders of Israel and say to them, 'This is what the Sovereign Lord says: Have you come to inquire of me? As surely as I live, I will not let you inquire of me, declares the Sovereign Lord.'
(Ezekiel 20:1-3)
Can rejection run any deeper than when someone refuses to communicate with you? The people of Judah had allowed themselves to become so ingrained in the false religions of their time that they no longer knew the true God, the God of Israel. Sin had so thoroughly consumed Judah that they no longer recognized sin. The result of not knowing sin and fleeing it is hardening God's heart toward those calloused by sin. God no longer heard them. God no longer recognized them. Judah has set a course of destruction.
Godspeace!
For more information regarding how your financial support can help, please click here.