2 KINGS 6-10: DAY 192 JOURNEY THROUGH THE BIBLE IN A YEAR
July 11, 2023
2 KINGS 6-10
DAY 192 JOURNEY THROUGH THE BIBLE IN A YEAR
Click here for the reading
Focus Verses For Today: 2 Kings 10:28-29
The prophet Elisha continues to share God's word with Israel, as God continues judgment on Israel and Judah's Baal worshiping kings.
Ask God for His understanding of 2 Kings 6-10. Read 2 Kings 6-10. Let's journey!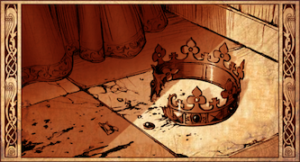 2 Kings 6-10: Elisha continues his prophetic work throughout these chapters while the prophecies of Elijah are coming to pass. Jehu is anointed king of Israel. He kills Joram, King of Israel, taking his throne. He also Kills King Ahaziah of Judah, however, does not claim the throne of Judah as his. Jehu's mission is to remove Baal worship from Israel and kill Jezebel which he did. He served as King of Israel for 28 years however, he did not serve the Lord with all his heart. (2 Kings 6:1-10:36)
Our focus verses for today:
28 So Jehu destroyed Baal worship in Israel. 29 However, he did not turn away from the sins of Jeroboam son of Nebat, which he had caused Israel to commit—the worship of the golden calves at Bethel and Dan.
(2 Kings 10:28-29, NIV)
Jehu was given a huge responsibility from the Lord. He was to eradicate idol worship from Israel (the Northern Kingdom). He destroyed the worship of Baal and those who promoted it. He murdered Jezebel, eliminating the evil practices she brought into Israel. But he stopped short: Jehu allowed the worship of the golden calf at Bethel and Dan.
Godspeace!
For more information regarding how your financial support can help, please click here.