PROVERBS 10: DAY 194 JOURNEY THROUGH THE BIBLE IN A YEAR
July 13, 2023
PROVERBS 10
DAY 194 JOURNEY THROUGH THE BIBLE IN A YEAR
Click here for the reading
Focus Verse For Today: Proverbs 10:12
Our journey through Proverbs continues.
Ask God for His understanding of Proverbs 10. Read Proverbs 10. Let's journey!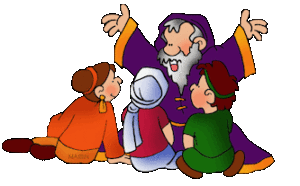 Proverbs 10: Our journey today consists of 32 verses, contrasting wisdom of folly. (Proverbs 10:1-32)
Our focus verse for today:
Hatred stirs up conflict,
    but love covers over all wrongs.
(Proverbs 10:12, NIV)
God hates sin. We should hate sin. God loves the sinner. We should love the sinner. God loves all who have sinned against Him. We should love all whose sin has harmed us. Hating the sinner stirs up conflict and in fact, is a sin. It is easy for humans to hate those who harm us. Their sin against us is Satan's way of getting us to sin, enticing us to join his, Satan's, camp. Unless we, as humans, tune ourselves to the reality of the spiritual world, it is impossible to truly accept that Satan and his army of demons, fallen angels – expelled from heaven with Satan, are trying to separate us from God. God never entices us to sin: sin is purely Satan's province. As written by the Apostle Paul,
"Do not be overcome by evil, but overcome evil with good."
(Romans 12:21, NIV)
Godspeace!
For more information regarding how your financial support can help, please click here.