LEVITICUS 16-18: DAY 198 JOURNEY THROUGH THE BIBLE IN A YEAR
July 17, 2023
LEVITICUS 16-18
DAY 198 JOURNEY THROUGH THE BIBLE IN A YEAR
Click here for the reading
Focus Verses for Today: Leviticus 16:1-2
Today we continue our journey through the book of Leviticus.
Ask God for His understanding of Leviticus 16-18. Read Leviticus 16-18. Let's journey!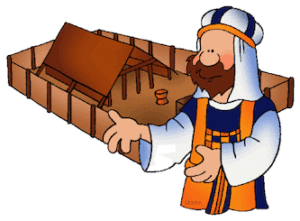 Leviticus 16-18: Leviticus 16 is dedicated to when and how Araon, the chief priest, may enter the holy of holies. It describes the ceremony of the day of atonement. Pay careful attention to the two goats used to accomplish atonement. Leviticus 17 forbids the eating of blood because it is the life of the creature from which it came. All animals must be thoroughly drained of their blood before being eaten. Violation of this ordinance resulted in removal from the people. Chapter 18 governs sexual practices between man, woman, and beast. (Leviticus 16:1-18:30)
Our focus verse for today:
1The Lord spoke to Moses after the death of the two sons of Aaron who died when they approached the Lord. 2The Lord said to Moses: "Tell your brother Aaron that he is not to come whenever he chooses into the Most Holy Place behind the curtain in front of the atonement cover on the ark, or else he will die. For I will appear in the cloud over the atonement cover.
(Leviticus 16:1-2, NIV)
Since Jesus died for our sins, rose from the dead, and ascended into heaven, we have open access to God. We have direct contact with God through our intercessor, Jesus Christ, through prayer. Take another look at the goats used in the Atonement offering. One died, shedding its blood for the sin of the Israelites. It died – the wages of sin is death. (Romans 6:23) The priest, Aaron transferred the sin of Israel to the other goat, the scapegoat, releasing it into the wild. The scapegoat represents the transfer of our sins to Jesus. Jesus came to earth to live a perfect life, accept responsibility for our sin, paid our sin debt on the cross at Calvary, rose from the dead overcoming the consequence of sin for all who genuinely believe in Him, then ascended into Heaven where He prepares for His return. Like Aaron, we too have a custom to follow to communicate with God – it is prayer. Unlike the Israelites – who spoke to God through Aaron – we speak directly with God through His Son, our Redeemer, Jesus Christ.
Godspeace!
For more information regarding how your financial support can help, please click here.