EZEKIEL 31-36: DAY 202 JOURNEY THROUGH THE BIBLE IN A YEAR
July 21, 2023
EZEKIEL 31-36
DAY 202 JOURNEY THROUGH THE BIBLE IN A YEAR
Click here for the reading
Focus Verses For Today: Ezekiel 33:10-11
Today we continue our journey through the book of Ezekiel.
Ask the Lord for His understanding of Ezekiel 31-36. Read Ezekiel 31-36. Let's journey!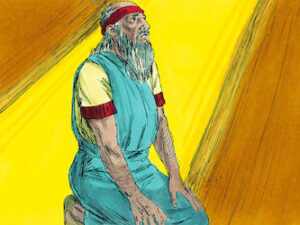 Ezekiel 31-36: God continues expressing, through Ezekiel, His coming judgment on Egypt. God renews Ezekiel's call as a watchman over Israel. The Lord announces that He will be Israel's shepherd, condemning the priests who cared for their personal needs while failing to care for those of their sheep. God expresses further condemnation upon Edom and promises to restore Israel to the promised land from which they have been dispersed. (Ezekiel 31:1-36:38)
Our focus verses for today:
10 "Son of man, say to the Israelites, 'This is what you are saying: "Our offenses and sins weigh us down, and we are wasting away because of them. How then can we live?"' 11 Say to them, 'As surely as I live, declares the Sovereign Lord, I take no pleasure in the death of the wicked, but rather that they turn from their ways and live. Turn! Turn from your evil ways! Why will you die, people of Israel?'
(Ezekiel 33:10-11, NIV)
Living in a society that believes it knows everything, or is about to, should cause great alarm. Notice in our focus verses that God tells Ezekiel that He takes no pleasure in the death of the wicked, (pursuers of sin-filled living), but would rather they turn from their sin and live according to His word. Our society chooses to live an unrestrained life, oblivious to the consequences of sin and unfortunately, in many instances, revising what God's word means to accommodate sinful lifestyles as acceptable to God. From the beginning of creation, "For the wages of sin is death, but the gift of God is eternal life."
(Romans 6:23, NIV) the consequence of sin has been death. Sin is the same today as it was when Adam and Eve inhabited the earth. Death, the consequence of sinful lifestyles, is a choice – a choice that every human has to make.
Godspeace!
For more information regarding how your financial support can help, please click here.