LEVITICUS 22-24: DAY 212 JOURNEY THROUGH THE BIBLE IN A YEAR
July 31, 2023
LEVITICUS 22-24
DAY 212 JOURNEY THROUGH THE BIBLE IN A YEAR
Click here for the reading
Focus Verse For Today: Leviticus 24:16
Today our journey takes us through Leviticus 22-24. It deals with sacred offerings, holy festivals, and blasphemy.
Ask God for His understanding of Leviticus 22-24. Read Leviticus 22-24. Let's journey!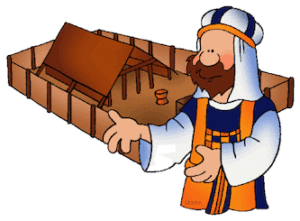 Leviticus 22-24: Moses instructs the priests on how to handle the sacred offerings. God continues instructing Moses on the type and quality of the offerings to be accepted by the priests from the people. In chapter 23, God gives the Israelites festivals for worship and instructions on how to conduct them. Chapter 24 begins by instructing Aaron to keep the lamps burning continually. It continues with the instruction from the Lord that anyone who blasphemes Him is to be put to death. This is taught by example in Leviticus 24:10-23. (Leviticus 22:1-24:23)
Our focus verse for today:
16 anyone who blasphemes the name of the Lord is to be put to death. The entire assembly must stone them. Whether foreigner or native-born, when they blaspheme the Name they are to be put to death.
(Leviticus 24:16, NIV)
After reading the story you have learned that an Israelite was stoned to death for the act of blasphemy. Our focus verse makes it clear that anyone who blasphemes the Lord, Israelite or foreigner, is to be stoned by the entire community. All must participate – Israelite and foreigner. Blasphemy is challenging God and God's ultimate authority. God will not tolerate it. Jesus intercedes for us today granting us time to repent of all sin seeking God's forgiveness.
Godspeace!
For more information regarding how your financial support can help, please click here.