2 KINGS 21-25: DAY 213 JOURNEY THROUGH THE BIBLE IN A YEAR
August 1, 2023
2 KINGS 21-25
DAY 213 JOURNEY THROUGH THE BIBLE IN A YEAR
Click here for the reading
Focus Verses For Today: 2 Kings 22:18-20
Today we conclude 2 Kings, as we journey through chapters 21-25.
Ask God for His understanding of 2 Kings 21-25. Read 2 Kings 21-25. Let's journey!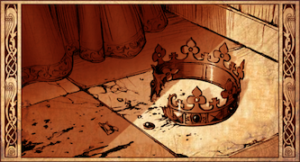 2 Kings 21-25: Our reading today, introduces the God-fearing king of Judah along with many who were not. King Josiah found God's word, word that had been discarded for many years, understanding quickly that Judah had departed from God. He asks the prophet, Huldah, for a word from God. The answer from God was simple: Judah has wandered too far from Me and shall be destroyed. The good news was that God would wait until Josiah's death before He executed judgement on Judah. Josiah restored Judah to God's ways during his reign as king. Unfortunately, upon his death, Judah returned to ways unpleasing to the Lord. Judah is captured and Jerusalem is totally destroyed by King Nebuchadnezzar of Babylon. The Israelites are dispersed. God had fulfilled His word. (2 Kings 21:1-25:30)
Our focus verses for today:
18 Tell the king of Judah, who sent you to inquire of the Lord, 'This is what the Lord, the God of Israel, says concerning the words you heard: 19 Because your heart was responsive and you humbled yourself before the Lord when you heard what I have spoken against this place and its people—that they would become a curse and be laid waste—and because you tore your robes and wept in my presence, I also have heard you, declares the Lord. 20 Therefore I will gather you to your ancestors, and you will be buried in peace. Your eyes will not see all the disaster I am going to bring on this place.'"
(2 Kings 22:18-20, NIV)
The prayer of a righteous person is powerful and effective.
(James 5:16b) Reading our focus verse today brought this New Testament verse to mind and reinforced the power that comes with living a righteous life. King Josiah was a man seeking God with all his heart (2 Kings 23:25) and by doing so influenced God to delay judgment. How many people returned to God in the additional time granted? How many people turned to God fully because of Josiah's example? How many have been granted eternity with God because Josiah chose to follow God completely? How many?
Godspeace!
For more information regarding how your financial support can help, please click here.