PROVERBS 14-15: DAY 215 JOURNEY THROUGH THE BIBLE IN A YEAR
August 3, 2023
PROVERBS 14-15
DAY 215 JOURNEY THROUGH THE BIBLE IN A YEAR
Click here for the reading
Focus Verse For Today: Proverbs 15:3
Today we continue our journey through the book of Proverbs.
Ask the Lord for His understanding of Proverbs 14-15. Read Proverbs 14-15. Let's journey!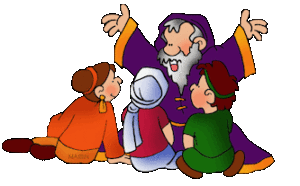 Proverbs 14-15: Like all the other chapters in Proverbs, chapters 14 and 15 contain verses that contrast wisdom with folly and the blessings of wisdom against the suffering folly brings. (Proverbs 14:1-15:33)
Our focus verse for today:
The eyes of the Lord are everywhere,
    keeping watch on the wicked and the good.
(Proverbs 15:3, NIV)
If you set out to do something really ugly, really bad, really evil, to discover that all you planned to do would be caught on camera and broadcast for all the world to see: Would you go through with it? Newsflash! It is going to happen. All-knowing, all-seeing God, is going to recount our sins on the day of judgment. Did you get that?! God is going to go down the list of our sins with each one of us. Will everyone hear them, don't know the answer to that question, do know that the perception of getting by with sin is an illusion. The consequences will either be now or later. Are you content in knowing that God sees everything you do?
Godspeace!
For more information regarding how your financial support can help, please click here.