PROVERBS 17-18: DAY 229 JOURNEY THROUGH THE BIBLE IN A YEAR
August 17, 2023
PROVERBS 17-18
DAY 229 JOURNEY THROUGH THE BIBLE IN A YEAR
Click here for the reading
Focus Verse For Today: Proverbs 17:5
We continue our journey through the book of Proverbs, specifically chapters 17 and 18, contrasting wisdom with folly.
Ask the Lord for His understanding of Proverbs 17 and 18. Read Proverbs 17-18. Let's journey.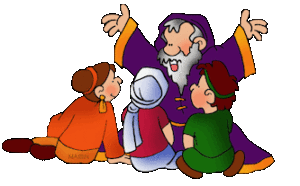 Proverbs 17-18: If you are seeing traits of folly in yourself as we journey through Proverbs; don't distress. Work on changing the folly you recognize in your life to wisdom. God's word corrects the wise while announcing judgment to those who chose to reject it. (Proverbs 17:1-18:24)
Our focus verse for today:
Whoever mocks the poor shows contempt for their Maker;
    whoever gloats over disaster will not go unpunished.
(Proverbs 17:5, NIV)
Have you ever looked down on someone because of their poverty? Happens more than it should. But has it ever occurred to you that God says that when you look down on someone you are looking down on Him? Did you know that? Have you ever seen a disaster strike someone who you don't particularly like? Were you thinking that they deserved what happened? Were you? Did you know that God promises that a person who harbors such thoughts and feelings will not go unpunished? That's a lot to think about.
Godspeace!
For more information regarding how your financial support can help, please click here.