NUMBERS 5-8: DAY 233 JOURNEY THROUGH THE BIBLE IN A YEAR
August 21, 2023
NUMBERS 5-8
DAY 233 JOURNEY THROUGH THE BIBLE IN A YEAR
Click here for the reading
Focus Verses For Today: Numbers 6:24-26
Today we continue our journey through the book of Numbers, chapters 5-8.
Ask God for His understanding of Numbers 5-8. Read Numbers 5-8. Let's journey!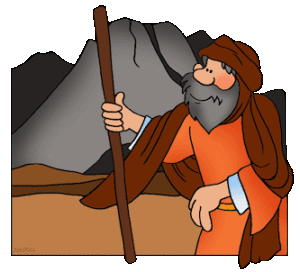 Numbers 5-8: God gave directions to Moses on how to order the camp, infidelity, regarding the Nazarite vow, the priestly blessing, offerings at the dedication of the tabernacle, setting up lamps, and setting apart the Levites. (Numbers 5:1-8:26)
Our focus verses for today:
24 "'"The Lord bless you
    and keep you;
25 the Lord make his face shine on you
    and be gracious to you;
26 the Lord turn his face toward you
    and give you peace."'
(Numbers 6:24-26, NIV)
Our focus verses for today are commonly referred to as the priestly blessing. The priests would bless the Israelites with it reminding them that God is with them. Many churches today use this blessing to dismiss their congregants from worship.
Godspeace!
For more information regarding how your financial support can help, please click here.