NUMBERS 9-12: DAY 240 JOURNEY THROUGH THE BIBLE IN A YEAR
August 28, 2023
NUMBERS 9-12
DAY 240 JOURNEY THROUGH THE BIBLE IN A YEAR
Click here for the reading
Focus Verses For Today: Numbers 9:13-14
Today, we journey back to the desert with Moses and the Israelites. The Lord makes His will known and a dispute arises.
Ask the Lord to grant you wisdom in understanding Numbers 9-12. Read Numbers 9-12. Let's journey!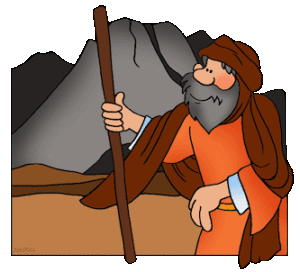 Numbers 9-12: Our journey today begins with the celebration of the Passover; a remembrance for the Israelites of their salvation from Egypt. The Lord provided for His chosen people – He provided direction and guidance on when and how to move, He provided food, He provided building and worship instructions, He provided for all their needs, yet the people still complained. They wanted more. Moses often interceded for the Israelites, seeking God's forgiveness and mercy. Aaron and Miriam spoke against Moses, elevating themselves, and were punished. (Numbers 9:1-12:16)
Our focus verse for today:
13 But if anyone who is ceremonially clean and not on a journey fails to celebrate the Passover, they must be cut off from their people for not presenting the Lord's offering at the appointed time. They will bear the consequences of their sin.
14 "'A foreigner residing among you is also to celebrate the Lord's Passover in accordance with its rules and regulations. You must have the same regulations for both the foreigner and the native-born.'"
(Numbers 9:13-14, NIV)
Today's focus verses provide instructions on the celebration of Passover. The Israelites had inquired about how to celebrate if they are unclean. Instructions are provided and concluded with these two verses. They address the ceremonial clean and foreigners. Both were expected to celebrate the Passover at the appointed time in the appointed way. Why? Why is it so important to the Lord that the Passover be celebrated as He commands, when He commands? What is the harm in being late? What is the harm in celebrating your own way? Is there any place in your life where you ignore the Word of God in favor of your own way? Your own time? Is it time to change?
Godspeace!
For more information regarding how your financial support can help, please click here.