JOHN 13-15: Day 252 JOURNEY THROUGH THE BIBLE IN A YEAR
September 9, 2023
JOHN 13-15
Day 252 JOURNEY THROUGH THE BIBLE IN A YEAR
Click here for the reading
Focus Verses For Today: John 15:18-21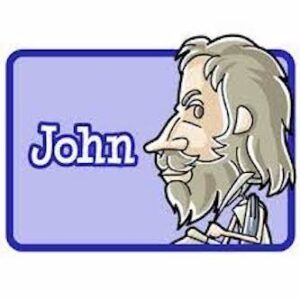 Today's journey contains part of the Last Supper, as recorded by the Apostle John. It looks at the final teachings Jesus offers to His disciples to prepare them for what is to come.
Seek the Lord's understanding of John 13-15. Read John 13-15. Let's journey!
John 13-15: Our reading for today begins with the washing of the disciples' feet by Jesus, teaching humility, as well as how to lovingly serve others. Jesus warns the disciples of the betrayal and denials to come. Jesus offers encouragement to the disciples, knowing that they would need it in the coming days. (John 13:1-15:27)
Our focus verses for today:
18 "If the world hates you, keep in mind that it hated me first. 19 If you belonged to the world, it would love you as its own. As it is, you do not belong to the world, but I have chosen you out of the world. That is why the world hates you. 20 Remember what I told you: 'A servant is not greater than his master.' If they persecuted me, they will persecute you also. If they obeyed my teaching, they will obey yours also. 21 They will treat you this way because of my name, for they do not know the one who sent me.
(John 15:18-21, NIV)
Following Jesus will not make us loved by the world. The world does not know the Lord, does not understand why we willing choose to follow Him. They have rejected Him. We should not aspire to be loved by the world. We should aspire to live as God has directed us to live. We all have a choice to make: to be loved by the world or live a life for Christ. What is your choice?
Godpeace!
For more information regarding how your financial support can help, please click here.