AMOS 5-9: DAY 265 JOURNEY THROUGH THE BIBLE IN A YEAR
September 22, 2023
AMOS 5-9
DAY 265 JOURNEY THROUGH THE BIBLE IN A YEAR
Click here for the reading
Focus Verses For Today: Amos 7:10-13
Today, we conclude our journey through the prophetic book of Amos, who is attempting to warn Israel of what is coming.
Pause and seek God's understanding for Amos 5-9. Read Amos 5-9. Let's journey!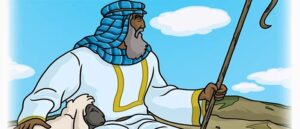 Amos 5-9: Today's reading concludes the book of Amos. Amos, a prophet, is attempting to warn Israel of what the future holds for them if they do not return to the Lord. It is nothing good; everything they know will be destroyed, and they will be removed from their land. The priests and king of Israel, Jeroboam did not like what Amos was saying and attempted to silence him. Amos ends with a prophecy of hope. (Amos 5:1-9:15)
Our focus verses for today:
10 Then Amaziah the priest of Bethel sent a message to Jeroboam king of Israel: "Amos is raising a conspiracy against you in the very heart of Israel. The land cannot bear all his words. 11 For this is what Amos is saying:
"'Jeroboam will die by the sword,
    and Israel will surely go into exile,
    away from their native land.'"
12 Then Amaziah said to Amos, "Get out, you seer! Go back to the land of Judah. Earn your bread there and do your prophesying there. 13 Don't prophesy anymore at Bethel, because this is the king's sanctuary and the temple of the kingdom."
(Amos 7:10-13, NIV)
Amaziah and Jeroboam did not like what Amos had to say and wanted to silence him. Sound familiar? The world has never liked hearing the word of God, for it is against sin, against the worldly life. Things have not changed much since the days of Amos. Followers of the Lord are still told to be quiet. Followers of the Lord are still ridiculed. Followers of the Lord must still stand against the world and proclaim God's message! Are you silenced by the world?
Godspeace!
For more information regarding how your financial support can help, please click here.