NUMBERS 33-36: DAY 282 JOURNEY THROUGH THE BIBLE IN A YEAR
October 9, 2023
NUMBERS 33-36
DAY 282 JOURNEY THROUGH THE BIBLE IN A YEAR
Click here for the reading
Focus Verses For Today: Numbers 35:9-12
Today concludes our journey through the book of Numbers with more instruction from the Lord.
Before reading Numbers 33-36, pray to God for understanding of today's reading. Read Numbers 33-36. Let's journey!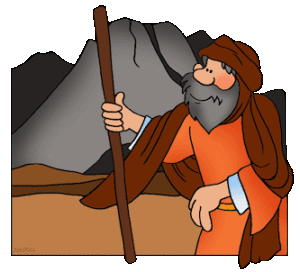 Numbers 33-36: Our journey begins with a recounting of the history of the Israelites since they were brought of out Egypt. The boundaries of the land they were to receive were given, along with leaders from each tribe. Special considerations were given to the Levites. We return to Zelophehad's daughters and their unique situation, with additional provisions being given. (Numbers 33:1-36:13)
Our focus verses for today:
9 Then the Lord said to Moses: 10 "Speak to the Israelites and say to them: 'When you cross the Jordan into Canaan, 11 select some towns to be your cities of refuge, to which a person who has killed someone accidentally may flee. 12 They will be places of refuge from the avenger, so that anyone accused of murder may not die before they stand trial before the assembly.
(Numbers 32:6-8, NIV)
God considered justice and the law important. He laid out steps for determining how justice should be administered. He also understood that we are prone to emotional reactions and acted to protect both parties. Cities of refuge protect the accused from being unjustly punished, and protect the victim's family from carrying out an act they would later regret. We are not to jump to conclusions and act in the heat of the moment. We are to step back, take a breath, and see all sides of a situation before rendering judgment.
Godspeace!
For more information regarding how your financial support can help, please click here.